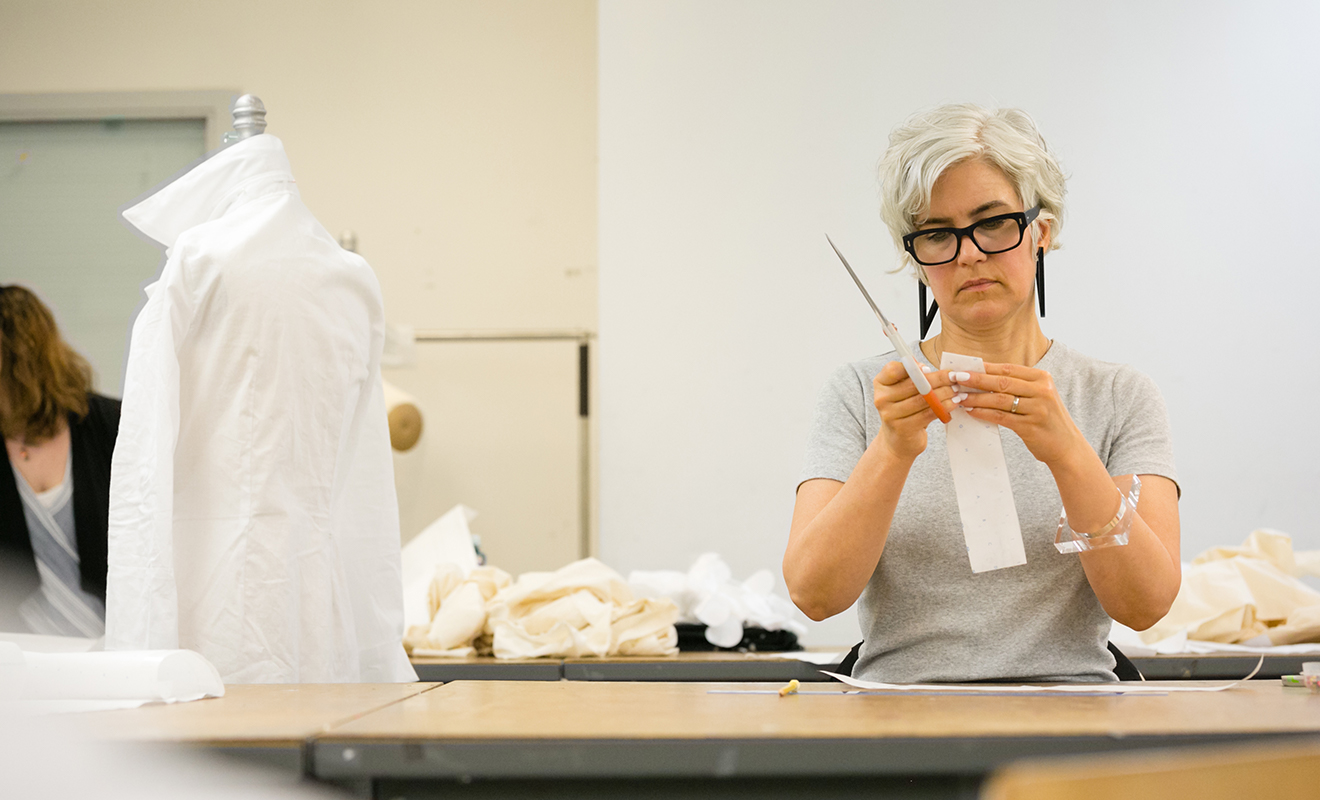 Introduction to Pattern Drafting
EDFD264-02
This online course features the following types of interaction:
Live meetings
Live critiques
An overview of pattern drafting and an introduction to clothing construction. Students explore the different methods of pattern making, from using the dart for fit to adding shape for fullness, and learn how to take body measurements for fit. Pattern drafting and construction techniques are then applied to an original design.
Note: This class will include some on campus meetings to be arranged.
Jennifer Varekamp is an associate professor of fashion design at MassArt. She is a freelance costume and apparel designer. She holds a BFA from MassArt and MEd from Harvard University and studied fashion design at the London College of Fashion and costume design in Florence, Italy . Varekamp has worked for several theaters and costume … Read more