Discover the magic of MassArt's metal shop with courses in welding, foundry, bladesmithing and more.
Metalshop 1 is a comprehensive introduction to steel fabrication techniques and processes. It includes various welding processes, such as the venerable oxy-fuel process, the lost art of "stick" welding, and an emphasis on MIG welding, better known as the "hot glue gun for steel" (just point and shoot!). The more precision oriented TIG welding process is … Read more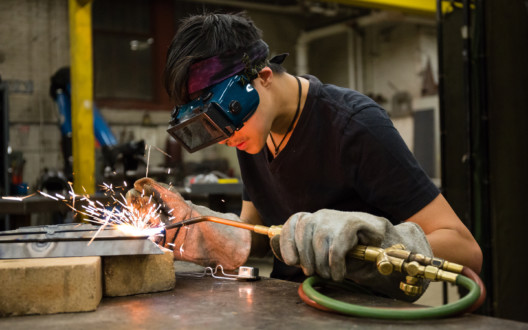 This class is an introduction to the foundry process: exploring the technical, aesthetic, and conceptual aspects of cast metal sculpture. Through the duration of the course we will cover mold making, wax working, casting, chasing, and patina…with particular emphasis on safety and proper use of all tools, and equipment. Students … Read more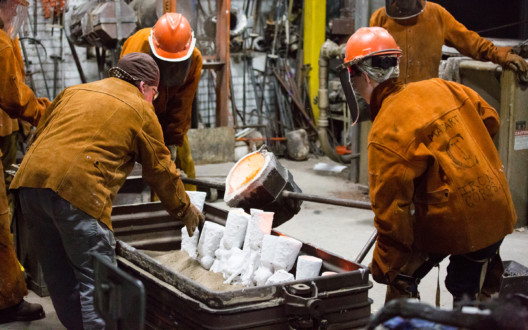 Metalshop II begins where Metalshop I left off. First, there will be a review of the techniques learned in Metalshop I. Machining and cold-connections will be explored alongside and building upon skills from Metashop I.