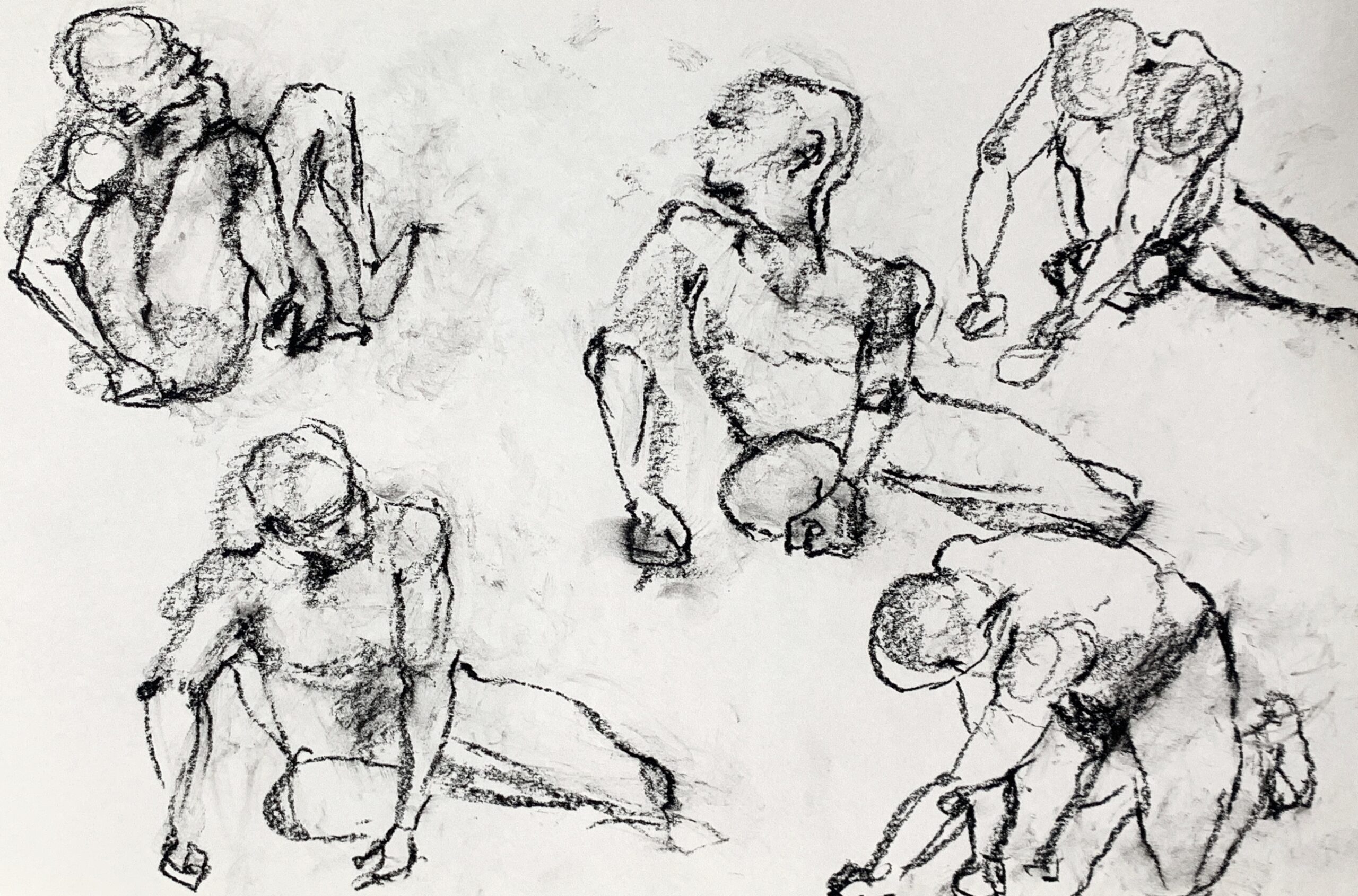 The Figure in Motion
NC685-01
This online course features the following types of interaction:
Live meetings
Live critiques
In this two session workshop students will work from the figure in motion (via screen-shared videos), learning key gesture drawing skills like blocking, finding the center of gravity line, accurate proportions, mark-making rhythm and value through timed drawing exercises. Beginning and intermediate students are welcome to join the class as personalized feedback will be given and exercises can be made more challenging for students who have prior figure drawing experience.
This remote  class uses the Zoom platform.
Janet Loren Hill is a painter who works in a variety of media. Her portraits and installations are seeped in the history of painting and deploy color as a world-building device.  She has exhibited at numerous galleries nationally including Field Projects Gallery (NY, NY), Blindfold Gallery (Seattle, WA) and Stone Gallery's exhibition of "Boston Young Contemporaries". … Read more