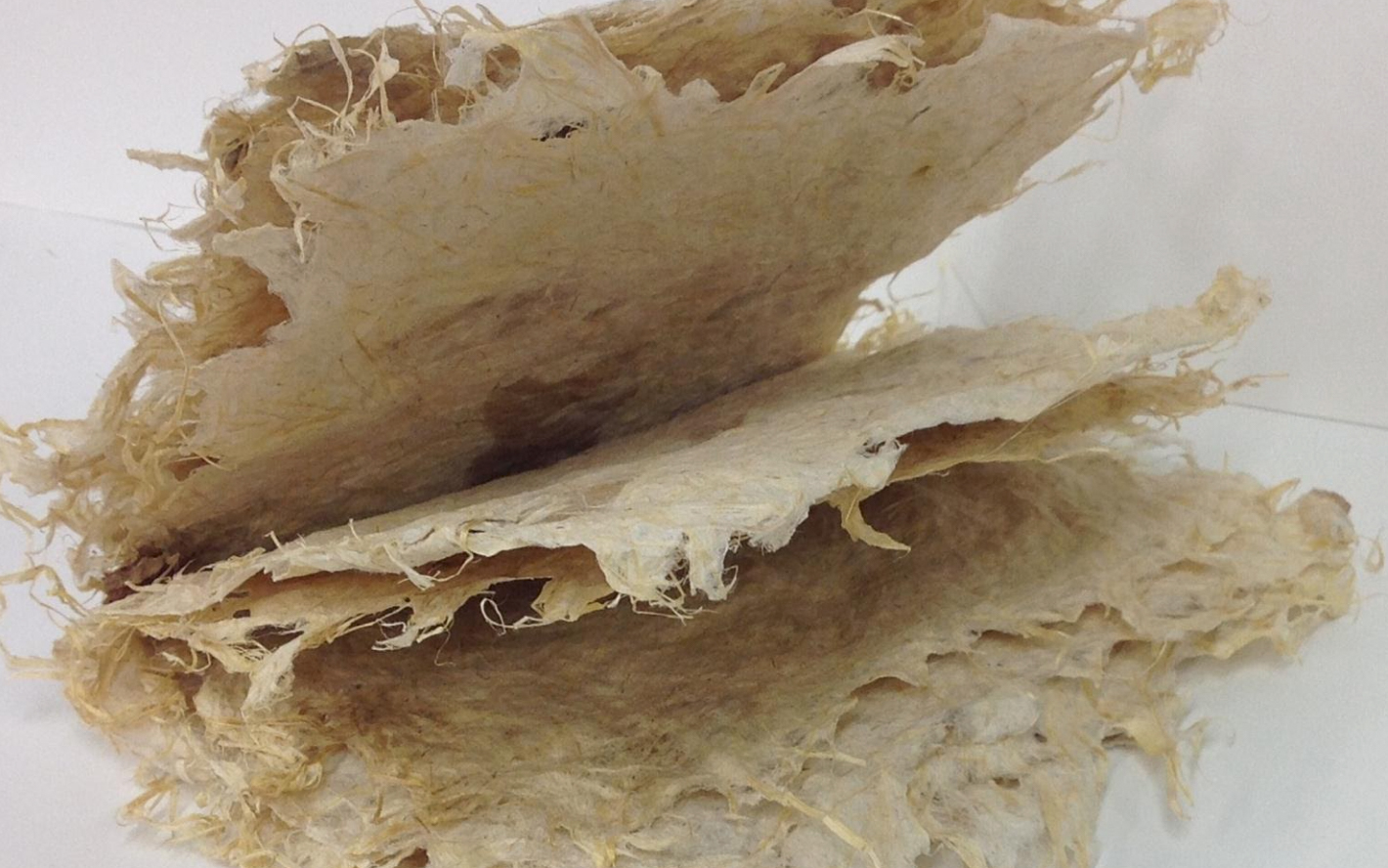 The Art of Making with Paper
NC635-01
This online course features the following types of interaction:
Live meetings
Live critiques
Let's make paper and learn ways of using this ancient craft in your own practice. This course explores the topic of paper as a medium incorporating its traditional and non-traditional uses. Through the process of using creative experimentation to craft unique, beautiful paper, you will learn pulp preparation and basic sheet formation. We will also discuss and practice pressing, form making, and coloring techniques. The class will conclude with a demonstration and instruction on how to make simple stitched artist books using your leftover paper. 
NOTE: The registration deadline for this class is April 5th
Note: Classes are enrollment driven. Please wait to purchase supplies closer to the start of the workshop.
Supply list
Local Hardware Store (ace, home depot, ex.)
5-gallon bucket (at least 1, 2-3 would be best)
Shop vacuum. (home depot bucket vac. is cheap and works well)
Paint or concrete mixer
Local art store
Canvas stretcher bars (sized for the size of paper you want to make)
Canvas stretcher cars (at least 2" larger than the outside dimension of the above stretcher bars)
Elmer's glue
Thick sewing needle and waxed thread
Carriage House Paper (order online)
Pulp – 
Polypropylene screen
Sizing – Small
1lb of soda ash (if you will be using natural materials as inclusions)
Retention aid – small – (if you want to make colors)
Pigments – (if you want to make colors)
2lbs unbleached Abaca (or more if you want)
2lbs abaca premium bleached (or more if you want)
1lb blue jean pulp (or more if you want)
Feel free to purchase other types of pulp, but please know that some are hard to mix without a Hollander beater.
Items for making presses – Anything that is embossed
Items for making forms – vines or 8-14" twigs. (flexible ones are best)
Inclusions – items that are added to the paper as you are making it – anything you want really. Organic items may have to be steamed first to release impurities. (wood shavings, saw dust, coffee grounds, flower pedals, leaves, glitter, yarn, string, ex.)
Joseph Ray grew up in Upstate New York. He is a graduate of Munson Williams Proctor Institute, received his BFA at the State University of Oswego, and his MFA from Massachusetts College of Art and Design. In his own work Joseph's mediums include oils, inks, watercolor, charcoals, encaustics and graphite. As well as works on … Read more
Other Courses We Recommend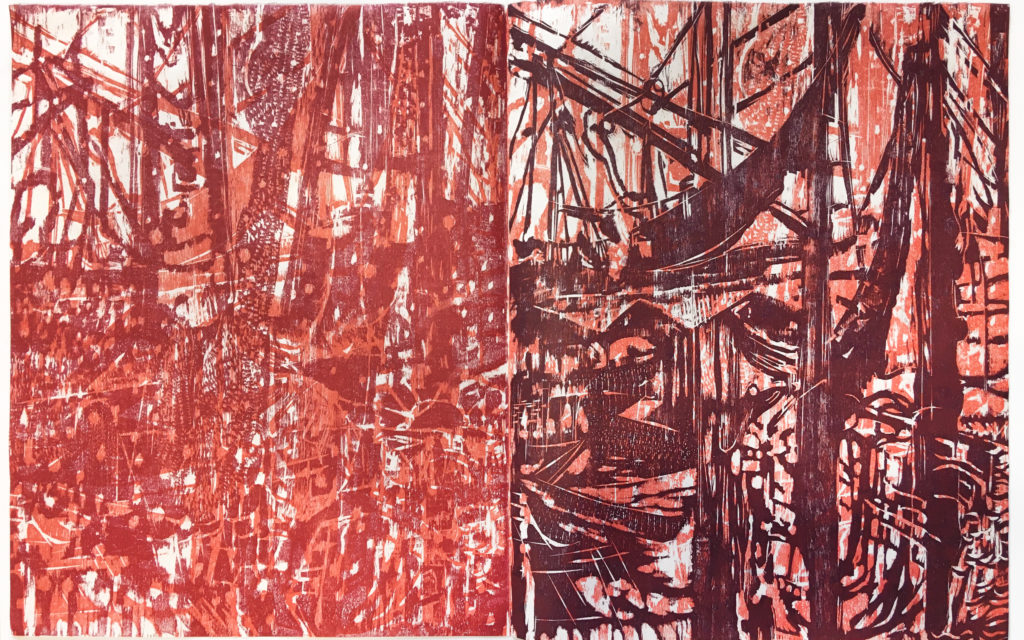 An introduction to relief printing, exploring woodcut and related processes. Of all printmaking techniques, the relief printing is the most ancient. It is a process characterized … Read more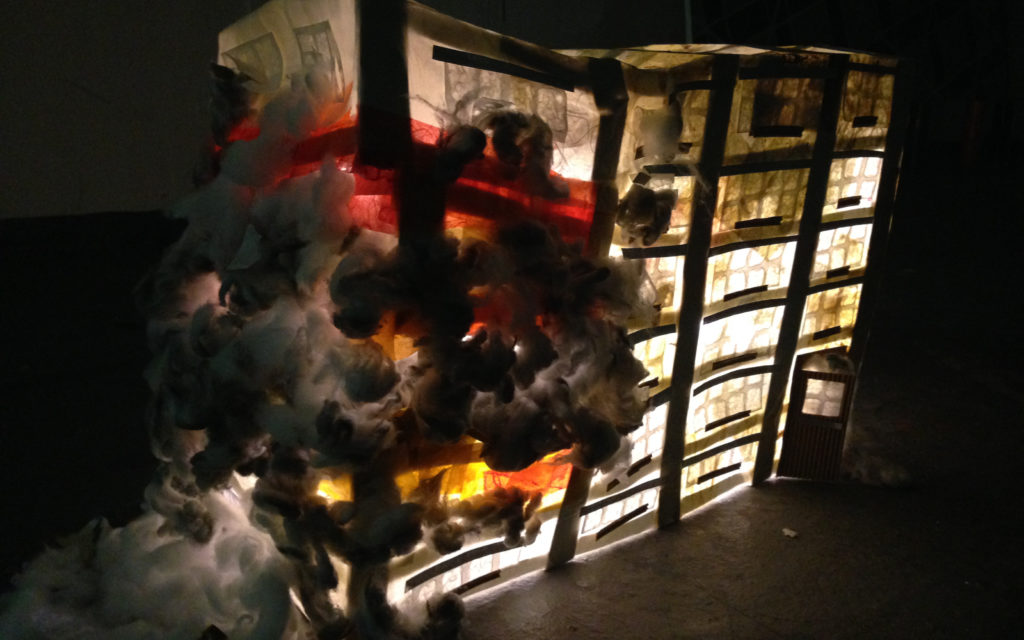 Explore paper as a building material! We will cut, rip, fold, glue and tape paper to create tabletop sculptures. From abstracted books, layered lanterns, and … Read more