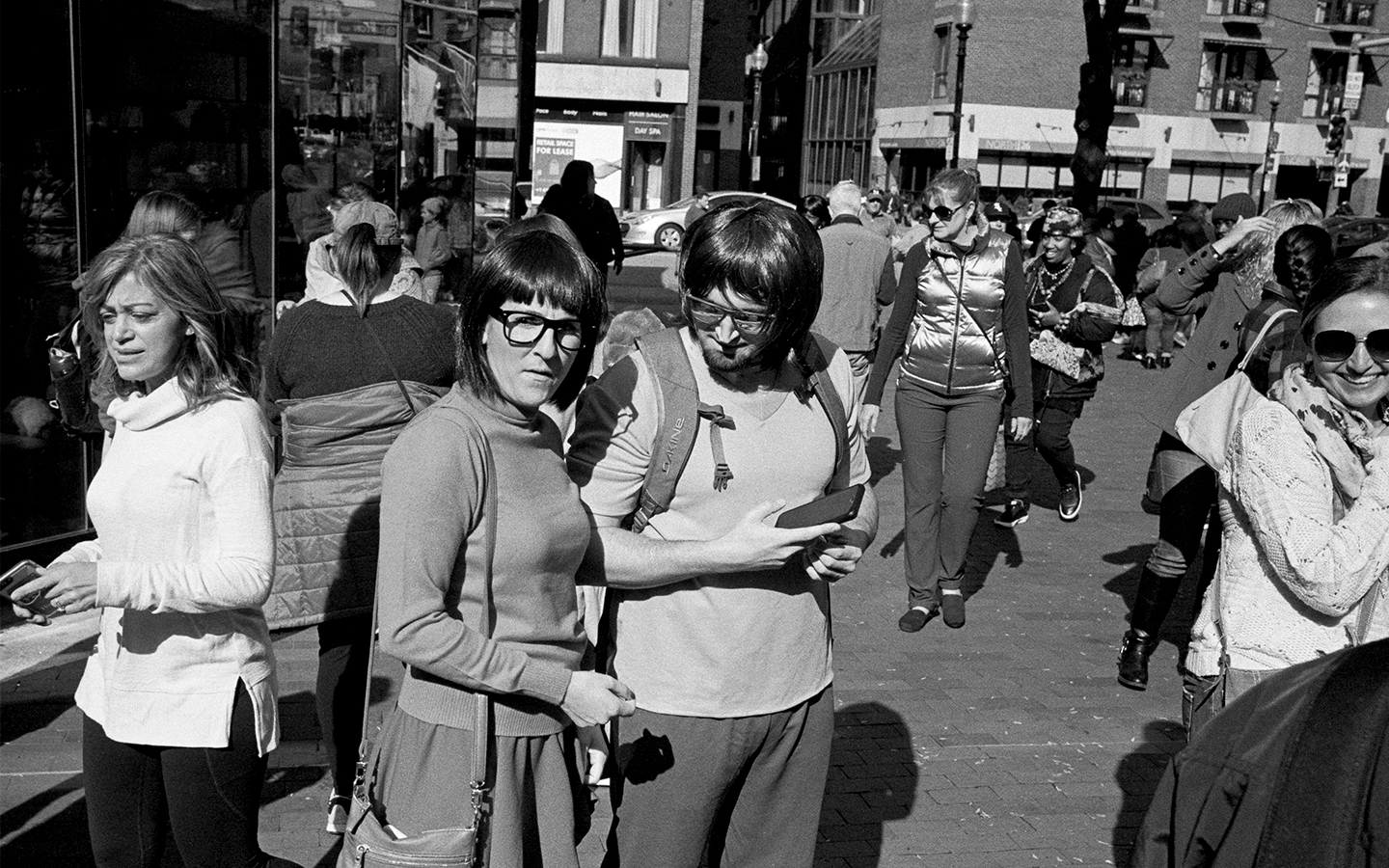 Street Photography: A Praxis
NC630-01
Photographer Michael Hintlian will host a 9-week hands-on workshop focusing on shooting on the street, a traditional method of documentary investigation made popular in the 20th century by greats such as Cartier-Bresson, Garry Winogrand, and Diane Arbus as well as the modern masters working today. The theater of the street and the man-altered landscape offers the photographer a wide range of possibilities and presents useful challenges. The idea of producing bodies of work depend not only on equipment and shooting but the editing that follows. As such this workshop will alternate between weeks of shooting on locations and editing and reviewing content. On location weeks, class will meet at a predetermined location in Boston where each photographer will work independently and the following week the class will meet in the classroom to review and edit work from that week. There will be a total of 4 shooting days* and 5 classroom days.
*The shooting days will be a walking intensive, please wear proper footwear and attire suitable to current weather conditions.
**On the Street Praxis meets in the classroom on odd weeks and meets on location on even weeks.
Note: Class meets on site and off site.  On site meetings Sept 14, 28, Oct 19, Nov 2, Nov 16
Class will meet off site in various Boston locations: Sep 21, Oct 5, Oct 26, Nov 9
All on-site meetings are in Tower 605. On November 16th, class meets in Tower 603.
Michael Hintlian is a photographer based in Boston. He was educated at the School of the Museum of Fine Arts and studied with Bill Burke and Jim Dow. He was a winner of a Traveling Scholarship from the Museum of Fine Arts, Boston. Hintlian's work has appeared in major U.S. dailies and international periodicals, and … Read more