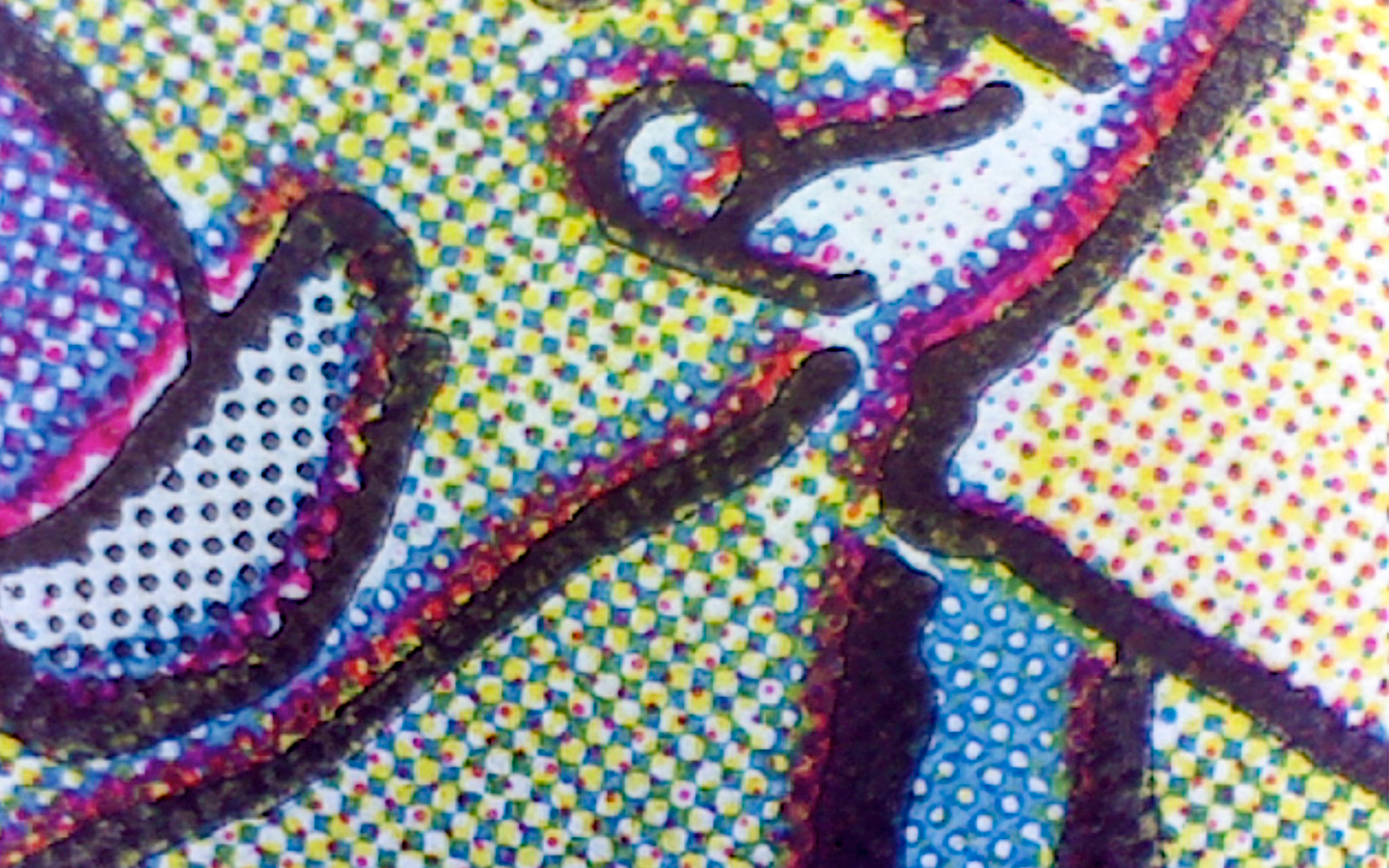 Print Production
CDGD328-01/NC0328-01
This online course features the following types of interaction:
Pre-recorded content
Live meetings
Live critiques
Learn how to take a project from the design stage to printed product. Topics include: how to get print estimates, "preflighting", font management, and color for print production. Includes a tour of a printing press. Prerequisites: Intermediate Typography or equivalent professional design experience, and working knowledge of Adobe InDesign, Photoshop, and Illustrator.
Course begins Monday, June 21
Course ends Monday, July 13
Mandatory Live Video Conference Lectures:
Monday, June 21, 6:30 pm
Monday, June 28, 6:30 pm
Monday, July 12, 6:30 pm
Monday, July 19, 6:30 pm
——–
COURSE OVERVIEW
Online Course Material
Students can complete the bulk of the coursework on their own time over a period of four weeks using the online course hosted on Adobe Education Exchange.
The course is broken into seven sections as outlined below, with a brief exam at the end of each section.
Printing History – Est: 2 hours
The story of printing from prehistory through today, viewed through three lenses: mark making, written communication, and reproduction.
Understanding Printing Processes – Est: 1.5 hours
Traditional printing methods: Relief / Intaglio / Stencil / Lithography.
Digital printing methods: Inkjet / Dye Sublimation / Laser & Toner-based Digital Printing / Ink-based Digital Printing.
Key Concepts in Print Design – Est. 4 hours
Ink on Paper / Solids & Line Art / Halftone / Tints and Gradients / AM / FM Screening / Process Color / SpotColor / Duo-tone / Raster & Vector Imagery / Digital Typography / Bi-level imagery / Imposition / Registration / Trapping / Dot Gain / Color Shifting & Ghosting / Bleeds / Page Creep / Crossover / Binding & Finishing / RIPs
Color – Est. 1.5 hours
Understanding color: Light & Ink / Color Separation / Adjusting Color
Special Techniques – Est. 3 hours
Spot Color / Separations Preview / Bilevel Imagery / Overprinting / Ink Limit / Clipping Paths / File Formats / Packaging files for Press / Acrobat PDF
Ink & Paper – Est. 2 hours
Ink: Components / Characteristics / Types / Coatings & Varnishes
Paper: Design Considerations / Manufacturing Paper / Paper Characteristics
The Process – Est. 2 hours
The Print Design process from Finish to Start / Working with printers / RFQs: Request for Quote / Proofing / Press Checks / Roles & Responsibilities / General Best Practices
Lectures
A 1.5-hour video conference lecture will occur each Monday evening over four weeks (with the exception of July 5).
We will cover crucial topics related to print design:
Week 1 – Introduction to print design
Monday, June 21, 6:30 pm
Research project #1 is assigned.
Week 2: Understanding Process vs. Spot color
Monday, June 28, 6:30 pm
Review of research project #1, and research project #2 is assigned.
Week 3: Special Techniques
Monday, July 12, 6:30 pm
Review of research project #2, and the final design project is assigned.
Week 4: Preflight
Monday, July 19, 6:30 pm
Review of final design projects.
Research Projects
Two research projects will be assigned at the close of the first two lectures. Students will be asked to explore printed materials around them through the lens of the associated lecture topic.
Week 1: Gather four examples of print materials, two of which possess unique visual and tactile qualities, and two that reveal potential printing issues. We will share and discuss during the Week 2 lecture.
Week 2: Gather three examples of printed materials that use spot color. We will share and discuss during the Week 3 lecture.
Final Design Project
Students will create a poster design using any of the Creative Cloud applications. The posters are limited to 3 spot colors only. The project files will be preflighted during the Week 4 lecture to reveal how a commercial printer would process the files.
Jason Fairchild is an artist and graphic designer who began his career as a commercial printer in the late 1980s. In the mid 90s, he transitioned from printing to graphic design, eventually becoming senior designer of Hobbamock Design. He is currently staff designer and pre-press manager of Recycled Paper Printing, Inc.