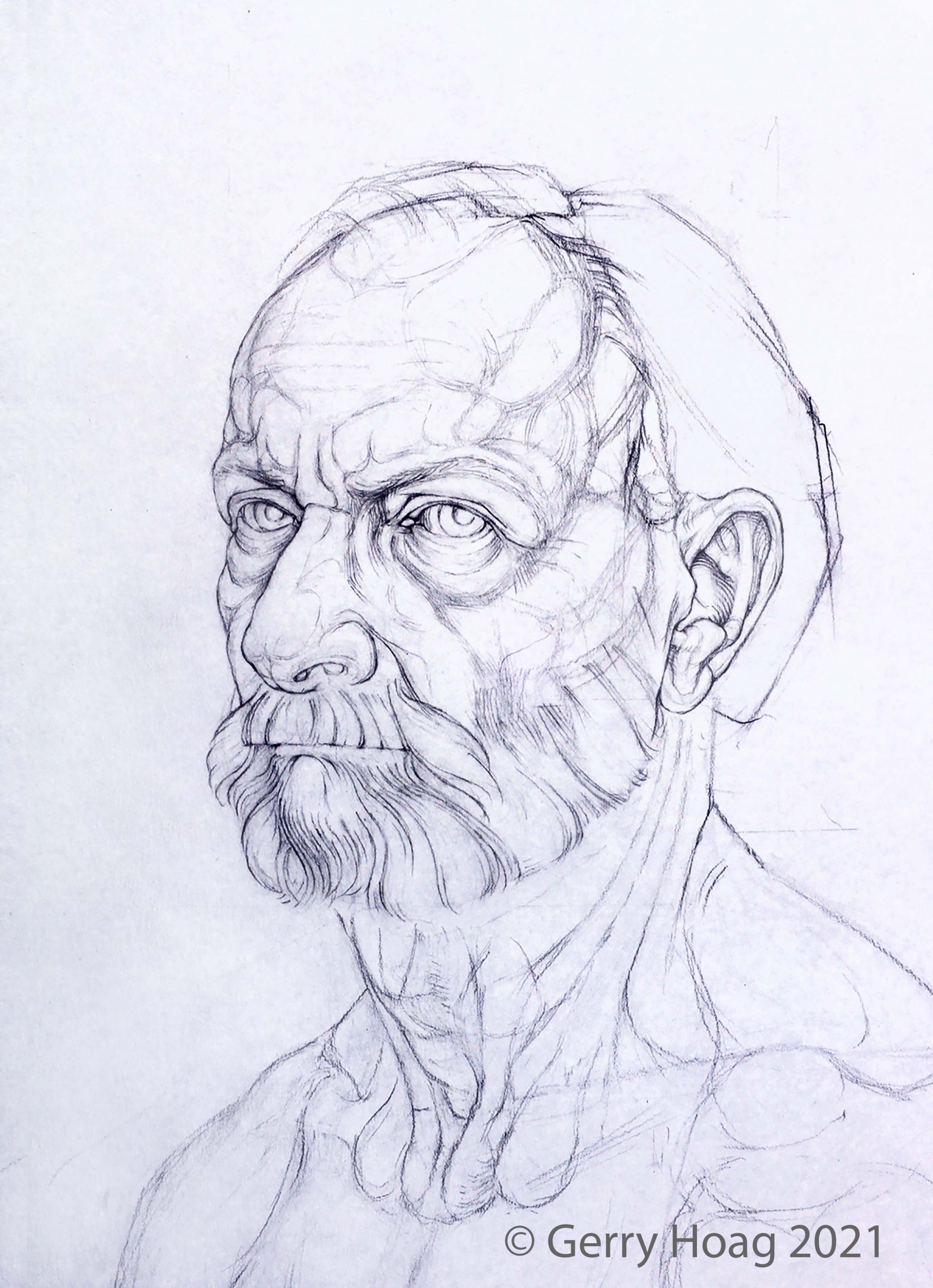 Portrait Drawing
2DPA260-01
This online course features the following types of interaction:
Live meetings
Live critiques
By examining the varied traditions in portraiture, through the lens of time and culture, this course will investigate a rich diversity of expression, spanning the frescos of Rome, the psychology of Alice Neal, the beauty of Leonardo, the technique of Ingres and the vulnerability of Vincent Van Gogh. We will also study the traditions of self-portraiture from the haunting self-portraits of Frieda Kahlo to Rembrandt's unflinching reflection on aging.
From this historical backdrop, we will draw portraits of others and ourselves in pencil, charcoal, pen and ink, and ink washes, studying the formal and psychological underpinnings of rendering the human head. We will examine the skull and basic anatomical structures of the head and facial features.  We will also consider the role of light in revealing the topography of the head. 
Through close observation and artistic response, this course is intended to inform an appreciation and practice of portraiture in a psychologically supportive environment.
Regular Zoom teleconferencing group meetings, including instruction, individual critiques, digital slide lectures and demonstrations will be held. Computer and Internet access required.   
Gerry Hoag is an artist, craftsman and designer with extensive teaching experience. He has taught at Boston University, New York Academy of Art, Graduate School of Figurative Art, Harvard University, the Art Institute of Boston at Lesley University and Ringling College of Art. Gerry also spent five summers teaching in Umbria at the International School … Read more