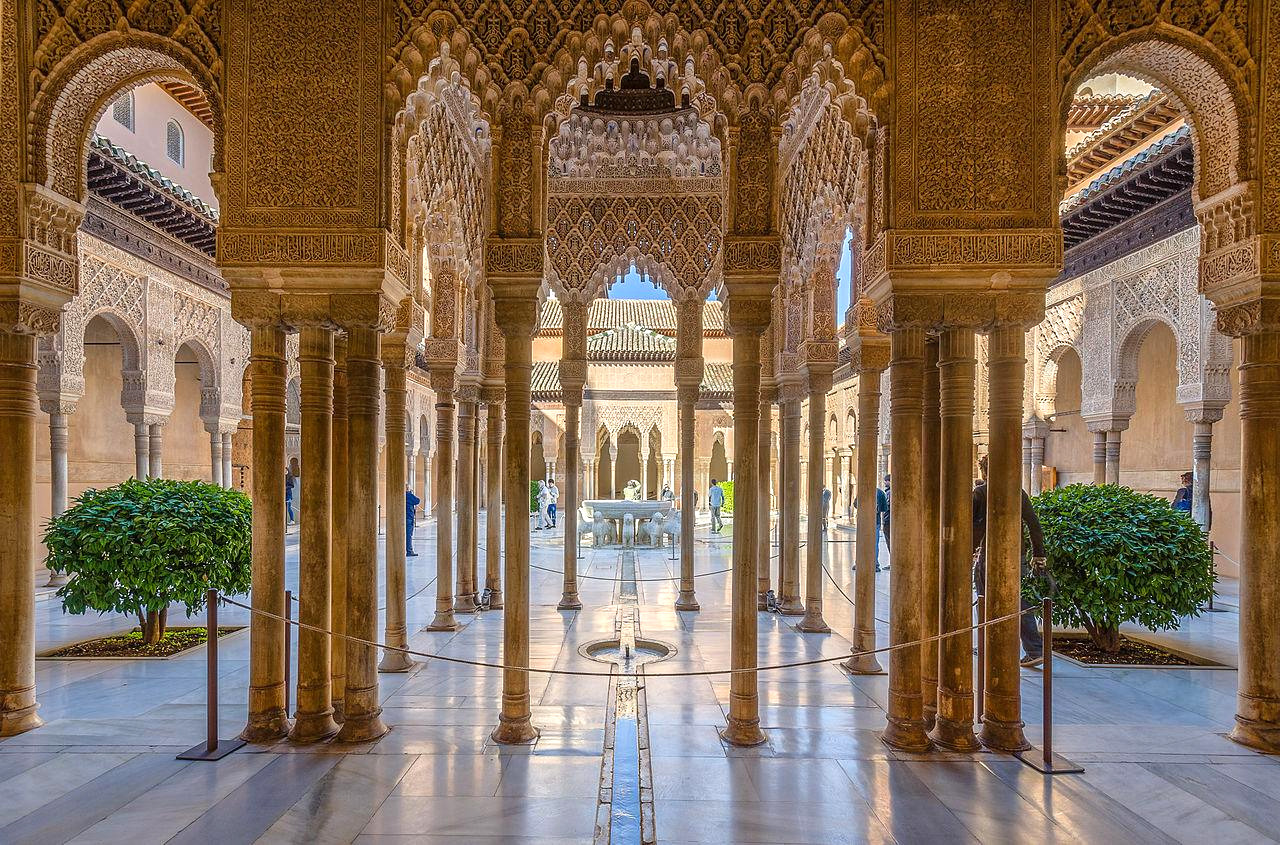 Palaces, Pavillions, and Gardens
HART325-01
This online course features the following types of interaction:
This course will explore the image of paradise represented in Islamic arts from the 8th through 18th centuries. We will study major Islamic palace and garden complexes, such as the Alhambra in Spain, the Taj Mahal in India, and Topkapi Palace in Istanbul, as well as a wide range of other historical palaces and gardens, from Africa to Central Asia and China. The sensory aspects of Islamic gardens will be another focus, as expressed in the selection of fragrant plants, ornamental water features, pleasure pavilions, and garden-inspired poetry. The historical origins of Muslim paradise iconography, established in the Qur'an and other early Muslim texts, as well as in the ancient garden traditions of Persia, Rome, and Byzantium, will be elucidated. Paradise themes in Islamic architecture, painting, portable arts, calligraphy, color theory, and abstract geometries will also be investigated. Special attention will be given to Islamic palaces and gardens as examples of diversity, drawing from multiple cultures and gender viewpoints; also the ways in which garden themes took on new meanings in an Islamic context as models of power and socio-political order
Course Information
Zoom will be used  for live lectures and class discussions and Moodle/Moonami to post course material, such as lectures, readings, photos, and assignments.
Elizabeth Gittings teaches Islamic Art and Architecture at MassArt. Her interests include palaces, gardens, and architectural representations in the Islamic and Byzantine worlds, and the artistic patronage of Byzantine women. Nomadic and tribal arts of Islam are also a recent focus in her work. Elizabeth has conducted research on early Islamic palaces in Jordan, Syria, … Read more