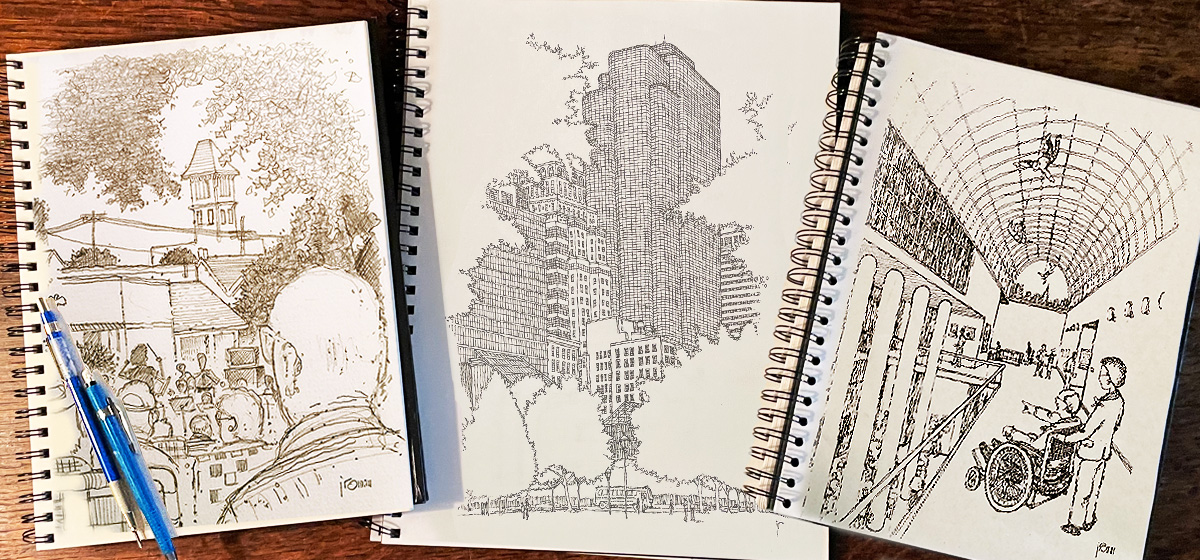 Observational Sketchbook Drawing
NC687-01
Sat, 9am-1pm at MassArt, Sun, 10am-2pm, at the MFA–
This two-day workshop will be an introduction to seeing and drawing the three dimensions around you. Based on principles conceived by artists of the Renaissance, we will experiment with ways to capture in sketchbook drawings what you observe in reality. The focus will be on freehand drawing, creating convincing depth, and finding a personal, artistic voice in your sketchbook art.
• Meets in the MassArt classroom on Saturday, January 7th for an introduction to the concepts and initial practice-drawing exercises. 
• Meets at the Museum of Fine Arts on Sunday, January 8th for on-site observational drawing in your sketchbook. 
Materials

: an

11" x 14" sketchbook

(

minimum size

), and

graphite 

drawing

pencils

of your choosing.
Note: Class meets at MassArt on January 7th and at the MFA on January 8th.
Be sure to get your MassArt ID on or prior to January 7th in order to get free admission the Museum of Fine Arts, Boston. (MFA). This can be done on campus or by email. More information will be available when you register.
Early registration is recommended for on-campus classes.  Please check massart.edu (see link on the upper right corner of the page) for current COVID protocols. Indoor masking and vaccination (and booster if eligible) are required. Please complete this Vaccination Attestation before attempting to go to campus.
John Roman is an illustrator specializing in illustrated maps, architectural art and technical drawings. He is a graduate of Suffolk University's New England School of Art and Design and has been teaching perspective drawing in the Massachusetts College of Art and Design's undergraduate program since 1993. He is a member of the American Society of … Read more