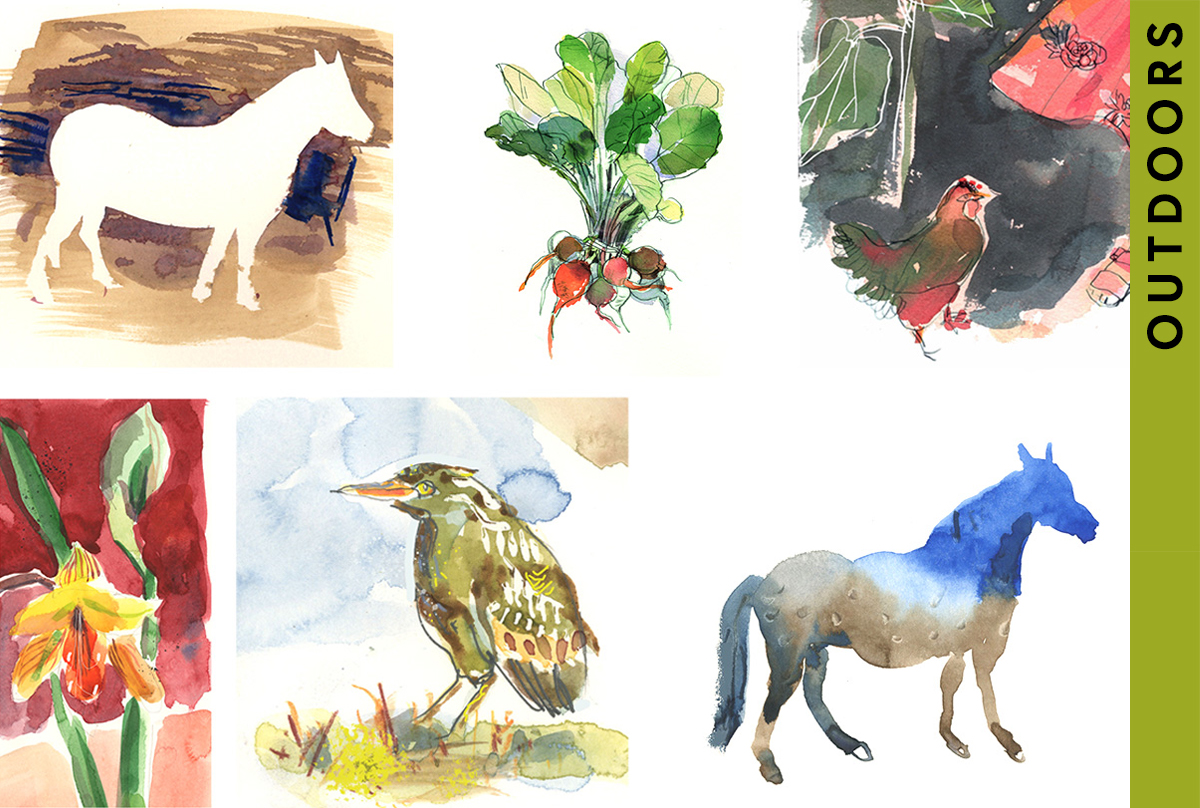 Nature Inspired Drawing: Modern Interpretations of the Natural World
NC651-01
This online course features the following types of interaction:
Live meetings
Live critiques
In this workshop, we'll be focusing on drawing from life, still lifes, and field trips. We will be looking at work that brings a modern twist to classical subject matter through the use of experimental media and keynote lectures as visual prompts.
The course will be online, and there will be on-location field trips. We'll be learning skills such as color mixing, how to make an artist book, improving sketchbook skills, working with experimental media, and focusing on creative mark-making. Each class offers demonstrations and visual prompts that will help students make more informed decisions about their work, and have fun doing it.
Diane Bigda is an illustrator and artist with a surface design, nature drawing and printmaking focus. Her client list includes publishers such as Chronicle Books, Random House, Simon and Schuster, McGraw-Hill, and Bantam Dell, and magazines including The New Yorker, Atlantic Monthly, and Gourmet. Diane has also worked with design and advertising agencies such as Arnold Worldwide, … Read more