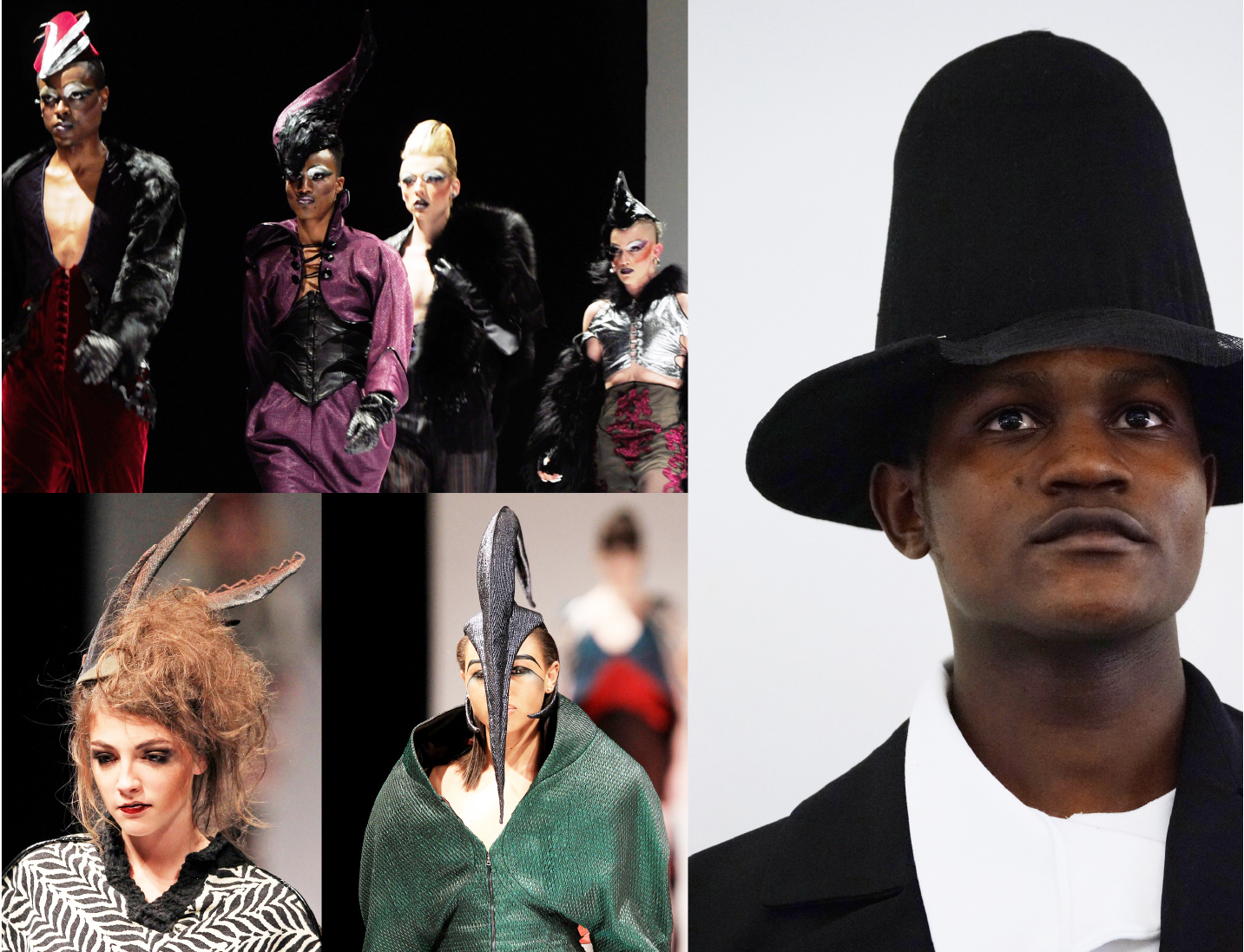 Millinery Design
EDFD268-01
Throughout the ages, wearing a hat has connections to modesty, marriage and status. According to Molly Yestadt; "A hat is an accessory that bridges fashion and art and traditions." From Egyptian ritual crowns to Coco Chanel's finely crafted hats of the 19020's to modern day sculptural works of designer like Phillip Tracy and his cross from the fashion world to visual art, we will discuss the relevance of millinery in society. Functional, regal or spiritual, these forms range in size, shape and techniques used to create their structure.
Early registration is recommended for on-campus classes.  Please check massart.edu (see link on the upper right corner of the page) for current COVID protocols. Indoor masking and vaccination (and booster if eligible) are required. Please complete this Vaccination Attestation before attempting to go to campus.
John DiStefano is Professor of Fashion Design at Massachusetts College of Art and Design. He holds an M.Ed. from Lesley University and a BFA in Fashion from MassArt.