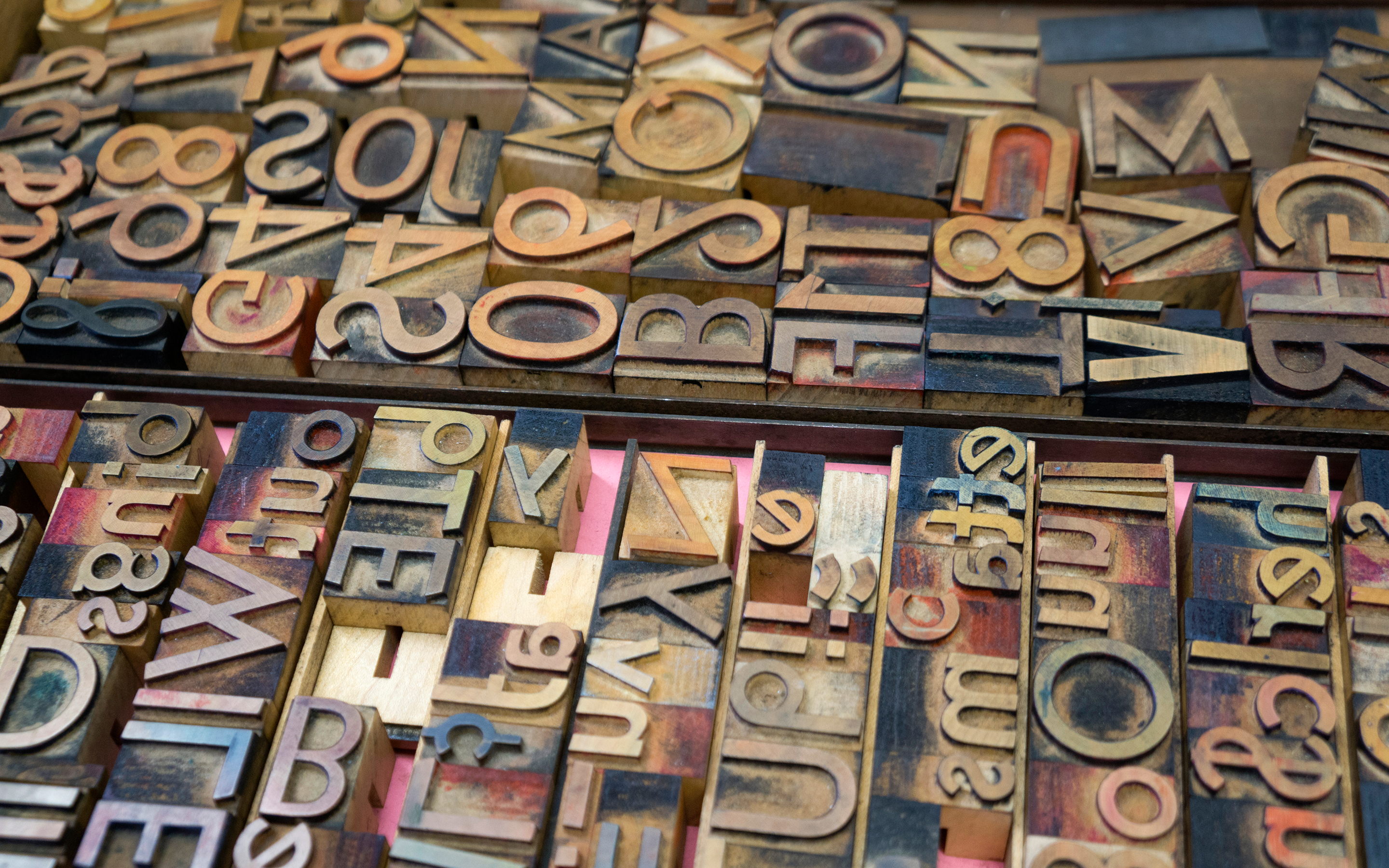 Letterpress Workshop
NC429-02
Anyone who yearns to bring a little texture back into their lives with ink, paper, and type will enjoy this one-day letterpress workshop. This workshop is an introduction to letterpress printing and manual typesetting for the complete beginner to the moderately-experienced letterpress devotee. You'll learn to use a job stick, hand-set type from our expanding collection of metal and wood type typefaces and ornaments and then print your work on one of our five Vandercook cylinder proof presses.
Phew! Break for lunch.
In the second half of the workshop, you'll thoroughly explore the wood type collection. You'll create wood type posters using a variety of type sizes and in a variety of colors. Or, you may have a small project you'd like to accomplish. Appropriately-sized project examples include bookmarks, thank you cards, haikus, and concise affirmations. You can do it!
Did you know? The MassArt Press is a wonderful resource for learning letterpress! It is one of the largest letterpress shops for students in New England. Our pressroom has five Vandercook proof presses including three SP15s, a Universal 1, and a cantankerous 219 Old Style. Our type collection includes over 500 fonts of metal type, twenty-plus fonts of wood type, and a variety of ornaments as well.
Keith Cross is a designer, printer, and educator with extensive knowledge of hot metal and digital typography. He runs Milk Row Studio, a creative design studio in Worcester, MA. Keith is a member and former president of the Letterpress Guild of New England and a member of the Society of Printers. He holds a BFA … Read more