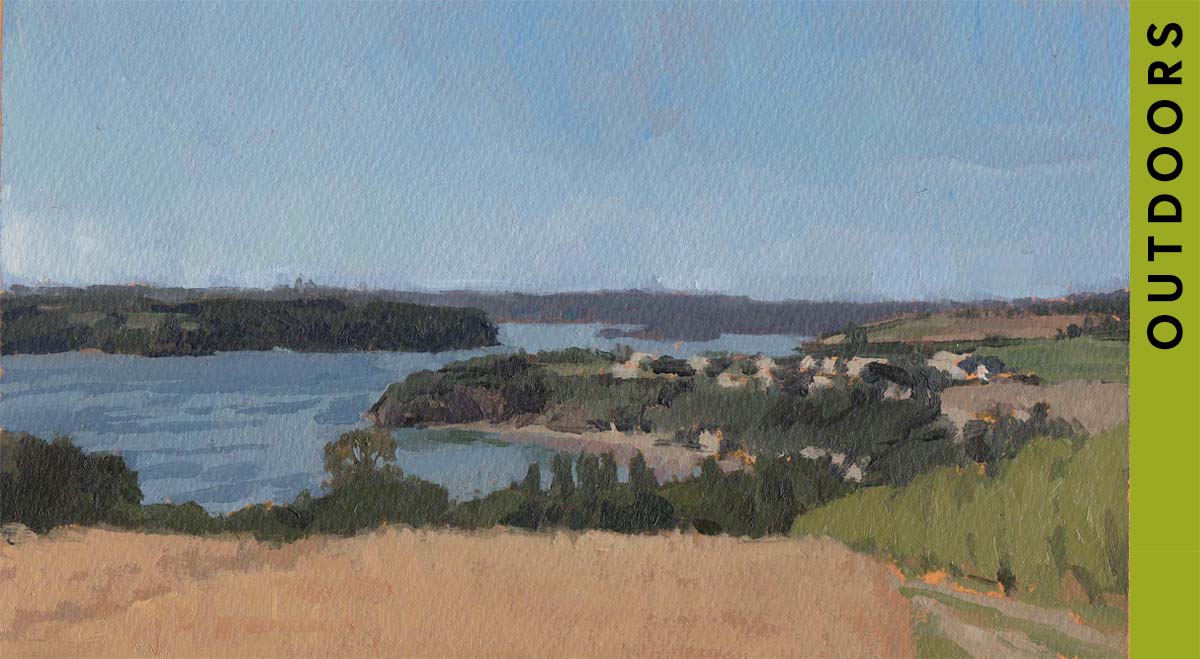 Landscape Painting: The Process of Translation
NC2205-01
See Notes for schedule and registration–
Sunday, Monday, Tuesday, Wednesday, Thursday, Friday, Saturday
This online course features the following types of interaction:
Live meetings
Live critiques
In this course we will approach the process of painting as one of translation – of searching for equivalencies in paint for what we observe in the landscape.
Our main focus will be a search for the essential qualities we perceive in the motif in terms of shape, color, and value – and how a variety of processes including measuring, the use of a limited palette, and an attention to hue/value/saturation can help us achieve our goals. Emphasis will be placed on building paintings directly and wholistically through attention to interlocking shape while keeping the surface open to revision. Charles Hawthorne's classic text Hawthorne on Painting will be our starting point and source of inspiration -as will be the work of like-minded artists such as Corot, Edwin Dickinson, Antonio Garcia, and many other historical and contemporary painters.
As a motif, the landscape offers infinite variation while lending itself to non-linear abstract reflection. It is an ideal painting subject because of its decentralized, objectless, and ever-changing nature – limited in its scope only by the acuteness of our perception and the transfiguring lens of time and memory.
This workshop is part of Art New England. Meetings are Remote in 2021. Register HERE.
First Live Meeting: Sunday 5:30-8pm
Monday to Friday 10am to 5pm. At least two live meetings each day.
Artist Live Q&A: Tuesday, Wednesday, Thursday, 6-7:30pm. Speaker schedule TBA.
Gentle Yoga and Meditation Friday, 6-7pm
Saturday 10am-1pm–live meeting
Daniel Riesmeyer has an MFA from Indiana University and BFA from The Maryland Institute College of Art. He has shown his work in numerous group and solo exhibitions in Washington (DC), Bloomington (IN), Thibodaux (LA), Annapolis (MD), Baltimore (MD), Bethesda/Rockville (MD), New York (NY), Hiram (OH), Pittsburgh (PA), and Léhon, France. Awards include a residency at … Read more