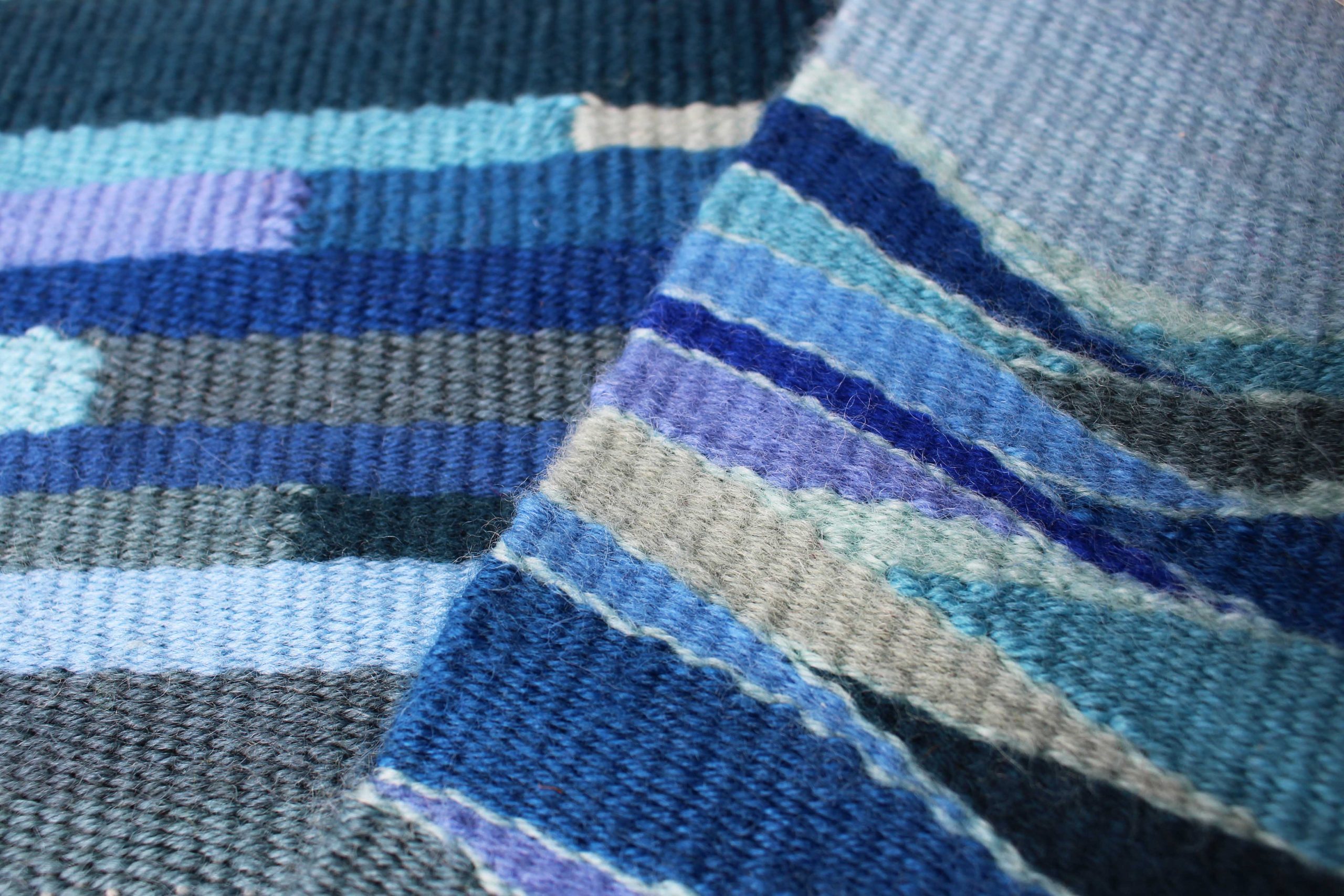 Introduction to Weaving: Backstrap and Tapestry Summer 2021
3DFB222-01
This online course features the following types of interaction:
Live meetings
Live critiques
In this course, we will learn to weave without the constraints of heavy looms or expensive equipment. Using simple materials, we will build backstrap and tapestry looms that can easily be used at home or on the go, and will greatly expand the possibilities of your studio practice! We will study the history of strip woven cloth in Ghana, Japan, and Central America, global tapestry traditions, as well as current weaving practices in Contemporary art. Through, lectures, critiques, readings, and discussions, the course will focus on development of a personal approach to the medium. 
Note: Our classes are enrollment driven.  Please check with Continuing Education before you buy materials.
Materials:
Backstrap Loom Kit
Tapestry Loom (any size) OR wood frame and a flat wooden stick
Scissors
Tapestry needle
Yarn:
At least 3 colors cotton weaving yarns (size 8/4) for backstrap Assortment of sizes/ textures/ materials for tapestry weft (bulky knitting and crochet yarns will work too)
Optional Materials:
Tapestry beater (can also use a fork instead)

Warping board

Additional flat or tapestry shuttles

Circle or triangle-shaped tapestry frame

Additional colors 8/4 cotton weaving yarns
Jenine Shereos is a sculptor and installation artist specializing in fiber and textile processes. Her work has been exhibited both nationally and internationally, and published in The Boston Globe, The Los Angeles Times, The Huffington Post, Frame Magazine, Make Magazine, Textile Plus Magazine, and Mary Schoeser's publication; Textiles: The Art of Mankind. Shereos is also a … Read more