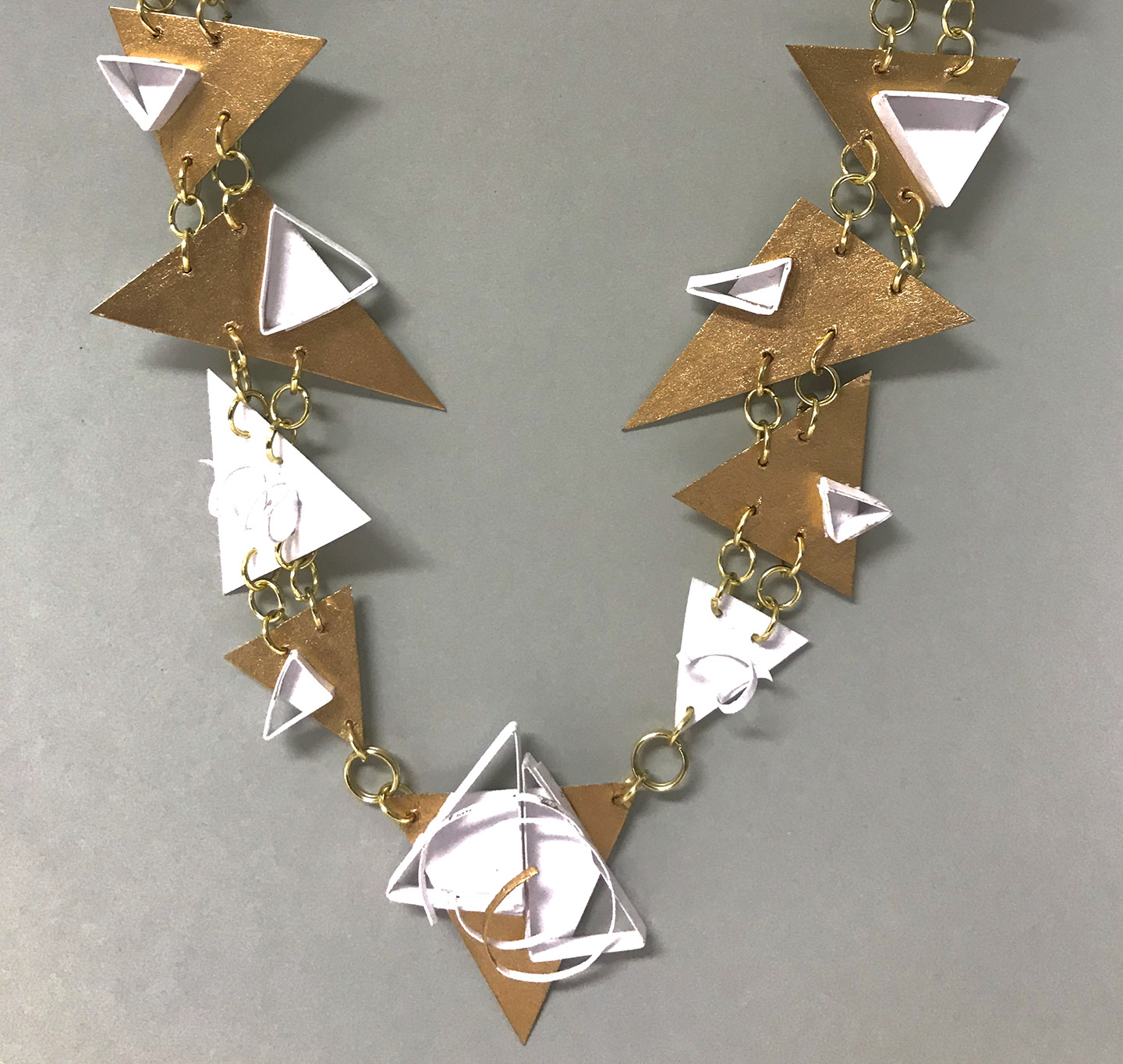 Introduction to Jewelry Design
NC381-01
This online course features the following types of interaction:
Live meetings
Live critiques
Create your own mini jewelry collection at home! In this course, students learn to generate design elements from inspiration and translate them into components for jewelry. The process begins with researching natural and man-made resources and exploring design ideas through sketches and models. Each week a variety of exercises introduce the essential model-making skills of manipulating, cutting, bending, and folding paper and other alternative materials. Hand tool skills such as wire-wrapping, working with found objects, and cold connection methods are also part of the course. 
All projects use basic hand tools and readily available materials for your home studio. Students of all levels are welcome.
Materials for first class
– Sketch book (your choice), drawing supplies, tracing paper, X-acto knife, scissors, ruler, glue, tape, thick gauge paper (could be cardboard, Bristol board or chip board, at least 0.5mm thickness). *Thin regular photocopy paper will not work.
– 3 organic elements you find inspiring. These could be objects, images, magazine tear sheets, etc.
Full Materials List
Bristol board, thick gauge paper, chipboard etc. of student's choice for paper model making. Drawing supplies, sketchbook, X-acto knife, cutting board, scissors, awls, tape, and adhesive. Found objects, collected materials and jewelry tear sheet/inspiration. Copper or brass wire, 18, 20 and 22 Gauge, round nose pliers, flat nose plier and a shear flush cutter.
Tzu Ju Chen is originally from Taiwan and received her BFA in Jewelry & Metalsmithing from Rhode Island School of Design. While at RISD, she attended the European Honors Program in Rome, where she solidified her love for architecture in antiquity, independent studio practice and drawing. She received her MFA in Metalsmithing in 2006 from Cranbrook … Read more