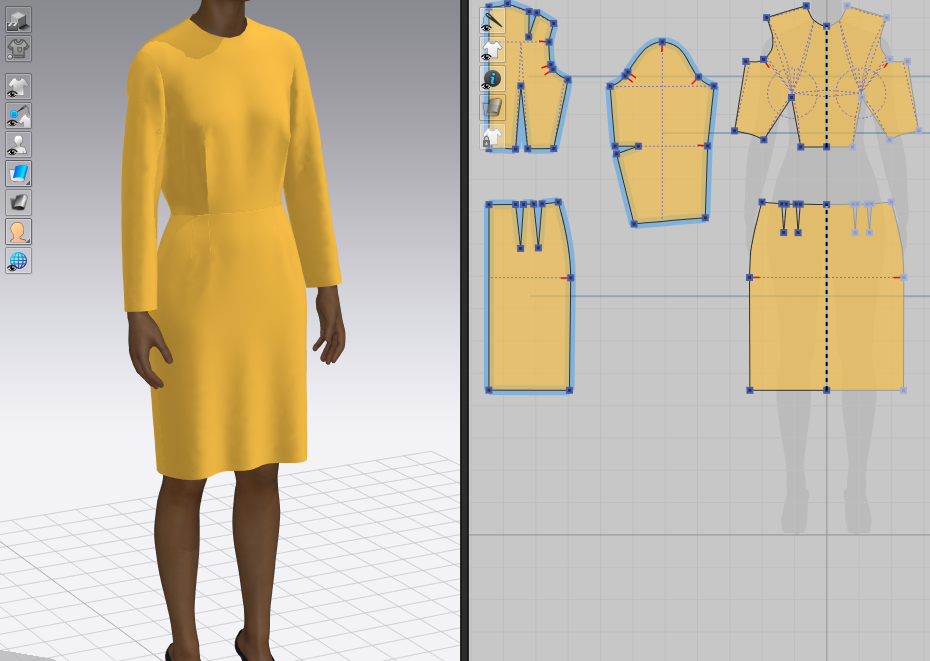 Intro to CLO 3D Apparel Design
EDFD237-01
Students create and fit virtual garments using CLO software. Through the run of this course the designer translates in-person activities, such as patternmaking and fitting, into a virtual language. Specifically, the cohort begins by virtually sewing and fitting conventional garments – pants, shirts, jackets, and skirts –  and transitions to breaking the traditional tailor's grid paradigm to generate experimental patterns and  true to life 3D garment simulation that is used to assist in garment design and production.
Early registration is recommended for on-campus classes.  Please check massart.edu (see link on the upper right corner of the page) for current COVID protocols. Indoor masking and vaccination (and booster if eligible) are required. Please complete this Vaccination Attestation before attempting to go to campus.
Alfredo Lujan is a clothing designer and visiting lecturer at MassArt.  He received a BS in Fashion Design from Mount Ida College.
Other Courses We Recommend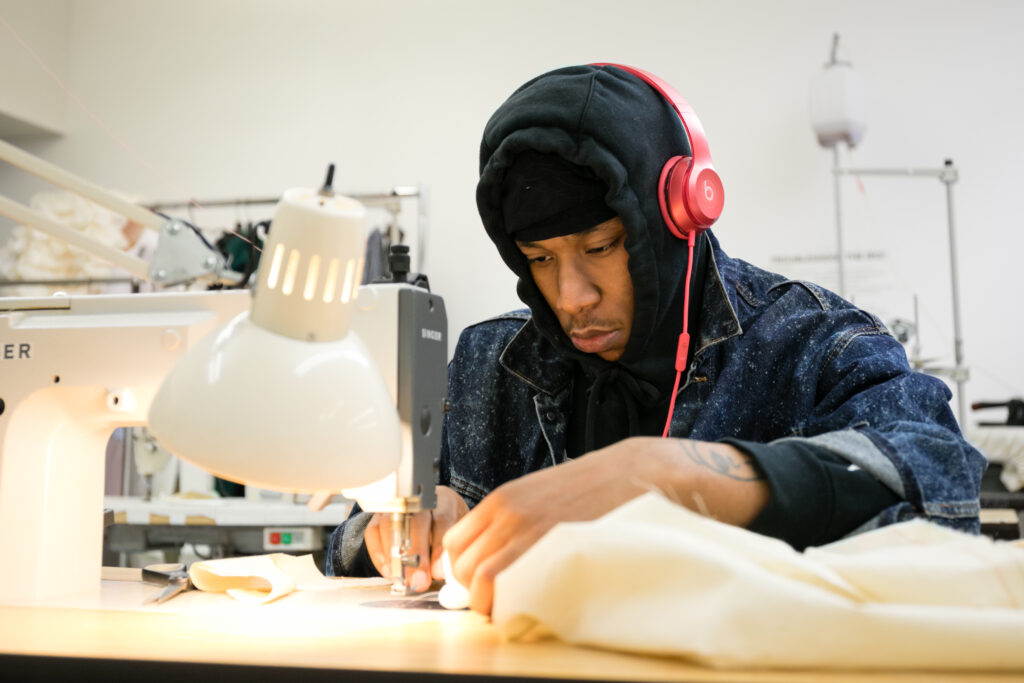 An overview of pattern drafting and an introduction to clothing construction. Students explore the different methods of pattern making, from using the dart for fit … Read more