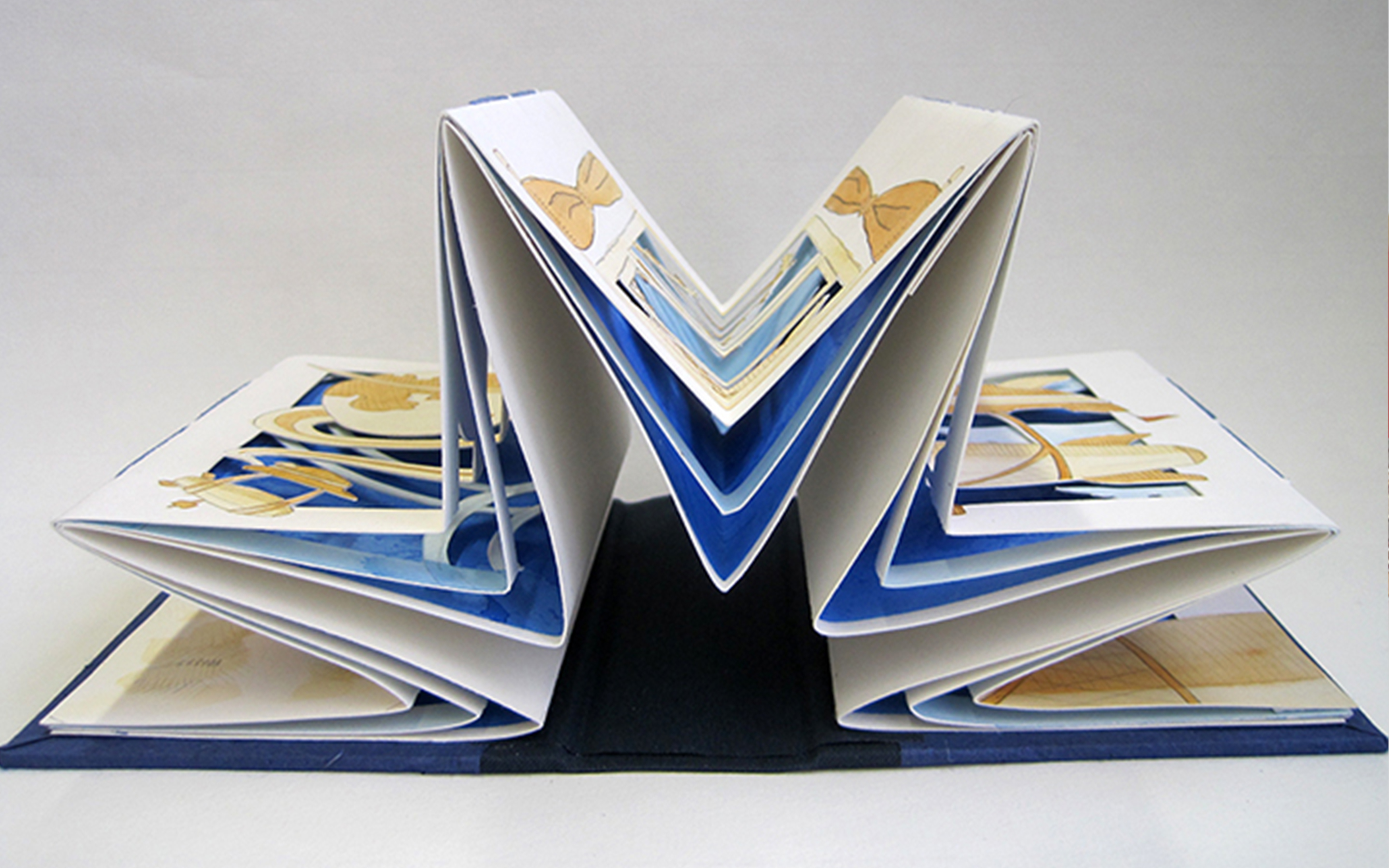 This online course features the following types of interaction:
Live meetings
Live critiques
In this workshop students learn to build handmade books from pages to cover, experimenting with a variety of book structures. No experience is required; we will start off with simpler structures and work up to ones that are more complex.
Students will learn about books based on the fold, starting with the accordion and advancing into more evolved structures like the concertina spine, which can be used for a variety of complex structures. Students will also learn to make more traditional books with a hardcover flat case and pamphlet stitch binding, which can be used to create sketchbooks and journals.
Time allowing, students can learn how to make their own book cloth, paste paper, and slipcases to enhance their books. Some tools/materials required. 
Alice Stanne is a handmade book artist and illustrator. She combines watercolor illustrations with various book-binding techniques to create one of a kind artist books, rich with detail and pattern. Alice earned a BFA with Honors in Illustration at Massachusetts College of Art and Design. She now teaches book-making and illustration classes at MassArt in … Read more