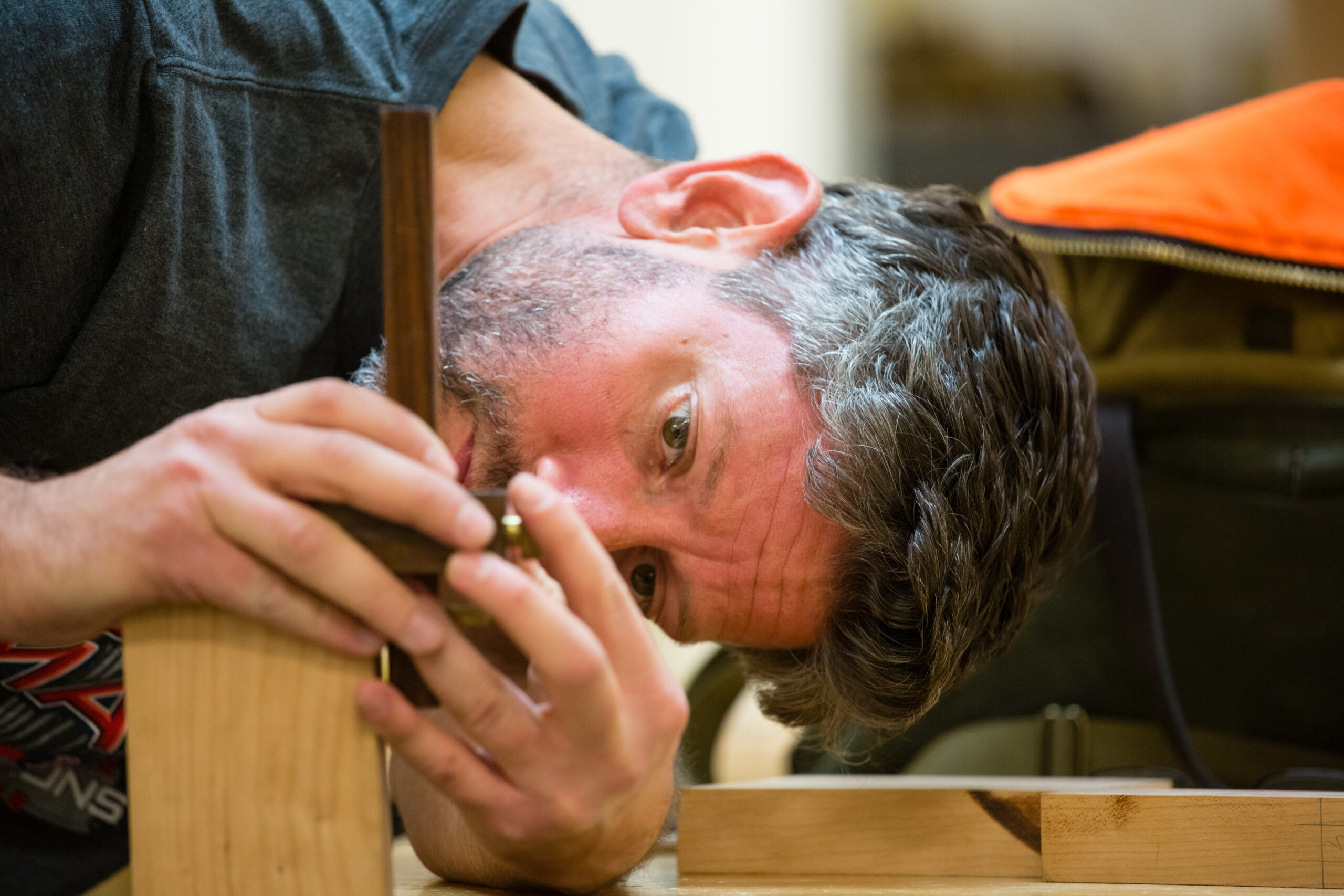 Apply hand and machine woodworking skills through the construction of a small case on stand. By exploring different types of table and cabinet joinery, learn how to create furniture pieces that are both stable and expressive. Expand upon your understanding of wood movement and construction by combining techniques to build and design your own piece.
This class is co-taught with Ellen Kaspern and Heather Dawson
Prerequisites: Woodworking Fundamentals, Projects in Wood, or Methods and Materials at MassArt or Fundamentals of Fine Woodworking and Fundamentals of Machine Woodworking at North Bennet.
For equivalent experience, by permission. Contact ce@massart.edu.
Early registration is recommended for on-campus classes.  Please check massart.edu (see link on the upper right corner of the page) for current COVID protocols. Indoor masking and vaccination (and booster if eligible) are required. Please complete this Vaccination Attestation before attempting to go to campus.
Ellen Kaspern is the owner of Ellen Kaspern Design, a custom furniture and design company.  She teaches furniture making and woodworking at the North Bennet Street School in Boston where she is an adjunct instructor in their Cabinet & Furniture Making program and a woodworking instructor in the Continuing Education program. She teaches woodworking techniques … Read more