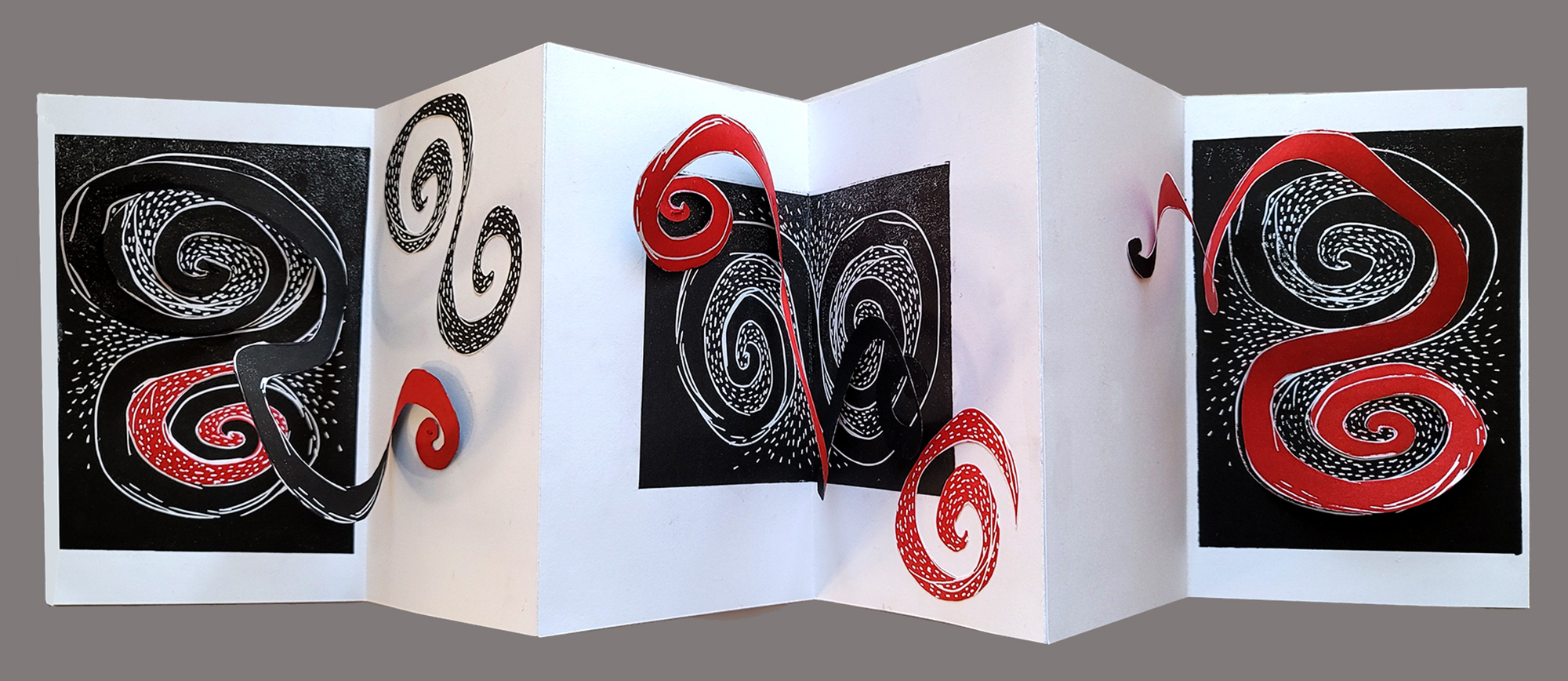 From Two to Three Dimensions: Making Artists Books from Linoleum Prints
NC671-01
This online course features the following types of interaction:
Live meetings
Live critiques
In this course, we will make relief prints by carving, inking, and printing from linoleum blocks and use them in making artist books. We can create patterns, series, and a metamorphosis. The students can explore color relationships or play with opacity and transparency. They can cut, collage, and build moveable structures from their prints. We will build two books: an accordion fold book filled with reduction prints, and a pamphlet dos-à-dos book with pop-up spirals and a stitched binding. The students will have a chance to carve several blocks to print separately or together in the three-dimensional forms. Each class will begin with a brief introduction to techniques and viewing of relevant artwork. An unexpected benefit of the online format is the ability to view demonstrations in extreme close-ups and repeat short video clips as often as necessary. We will enjoy the camaraderie of a traditional studio experience as we explore new processes. Students will upload digital images of their in-progress and finished work to Padlet for general discussion. All the materials are non-toxic, environmentally friendly, and can be used safely at home. There is no need to pack up and carry your supplies. You won't get stuck in traffic, or have to look for parking—save time and work in the comfort of your own home! This course is for beginners and experienced artists.
No class April 18, Patriots Day.
Stephanie Mahan Stigliano -the prints and artist's books of Stephanie Stigliano are included in the collections of the Fogg Museum and the Houghton Library of Harvard University, the Boston Museum of Fine Arts, the National Museum for Women in the Arts, and The Book Art Museum of Łodz, Poland. She has taught Printmaking and Books as Art at Walnut … Read more
Other Courses We Recommend

In this course, students will make monotypes from textural items and individually cut stencils, and transform them into artist books. The prints can be assembled … Read more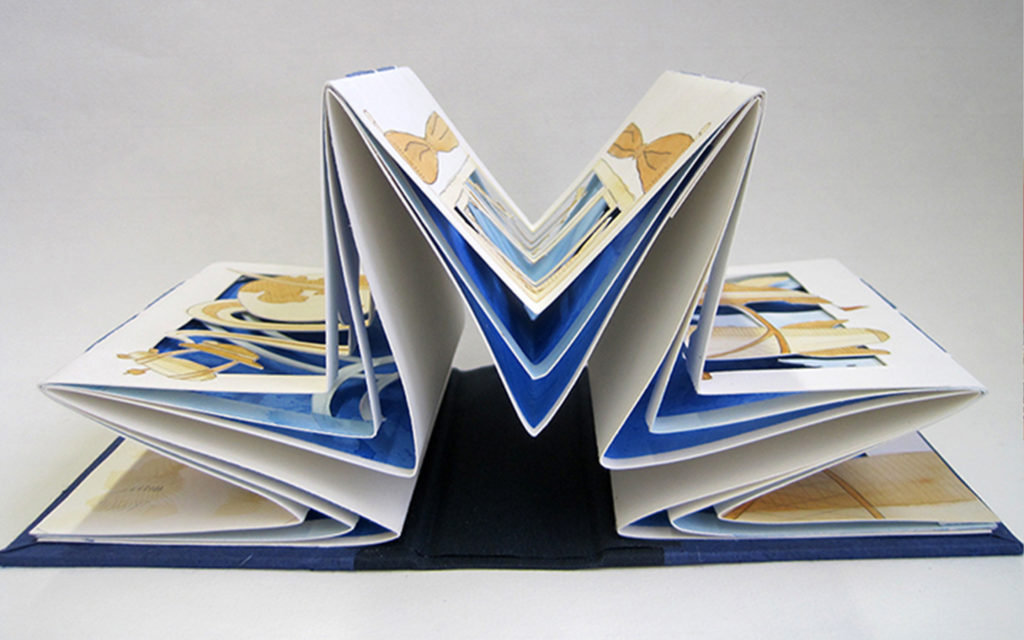 In this workshop students learn to build handmade books from pages to cover, experimenting with a variety of book structures. No experience is required; we … Read more