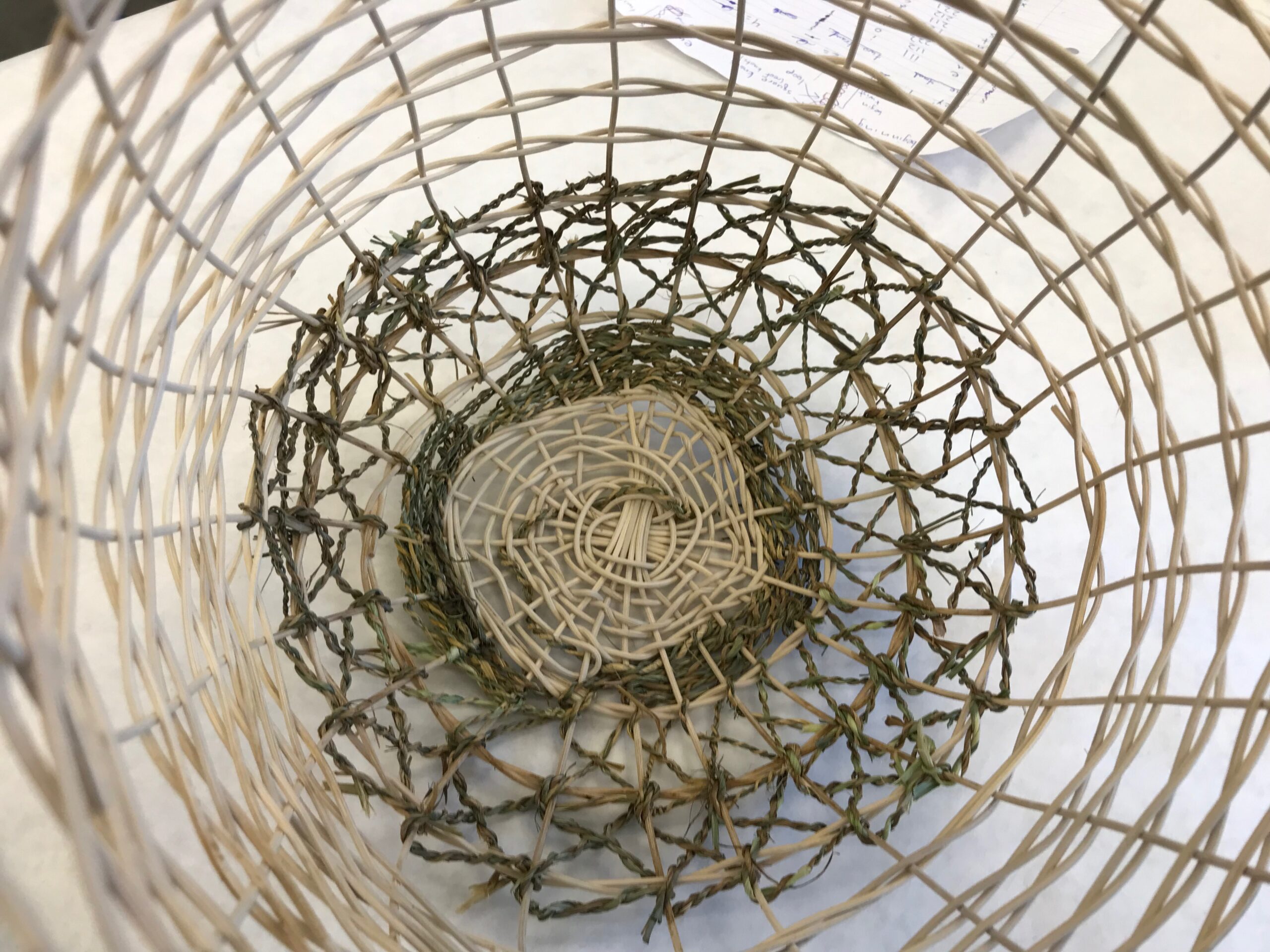 Flexible Structures
3DFB221-01
Mondays, Wednesdays, Fridays
This online course features the following types of interaction:
Live meetings
Live critiques
An exploration of traditional and non-traditional methods of form-making using a variety of flexible, soft, or fibrous materials. Projects explore both technical and conceptual possibilities. Students investigate materials for their potential as sculptural, architectural, functional objects and as mixed-media installations and site-specific environments. We will explore various off-loom textile construction techniques including wrapping, coiling, crochet, netting, and twining that will greatly expand the possibilities of your studio practice!
This class uses the zoom platform.
A supply list follows.  Please check closer to the start of class that your class is running before ordering supplies. You will not need everything for the first class.  Your instructor will let you know prior to the start.  Contact ce@massart.edu if you have questions about this class.
FLEXIBLE STRUCTURES MATERIALS/ SUPPLY LIST:
 Optional:
Wire/ wire cutters
Additional sizes of reed (1/2" flat, 3/8" flat, 1/4" flat) and reed dye
Various sizes yarn/ knitting needles/ crochet hooks as desired for final projects and explorations
Found materials/ objects, fabric, embroidery thread, watercolor paper, recycled plastic bags, buttons, notions, foraged materials, etc.
Jenine Shereos is a sculptor and installation artist specializing in fiber and textile processes. Her work has been exhibited both nationally and internationally, and published in The Boston Globe, The Los Angeles Times, The Huffington Post, Frame Magazine, Make Magazine, Textile Plus Magazine, and Mary Schoeser's publication; Textiles: The Art of Mankind. Shereos is also a … Read more
Other Courses We Recommend
Students are introduced to construction at a domestic scale through lectures, slides, and field trips. Structural calculations include safe selection of building parts by stress … Read more