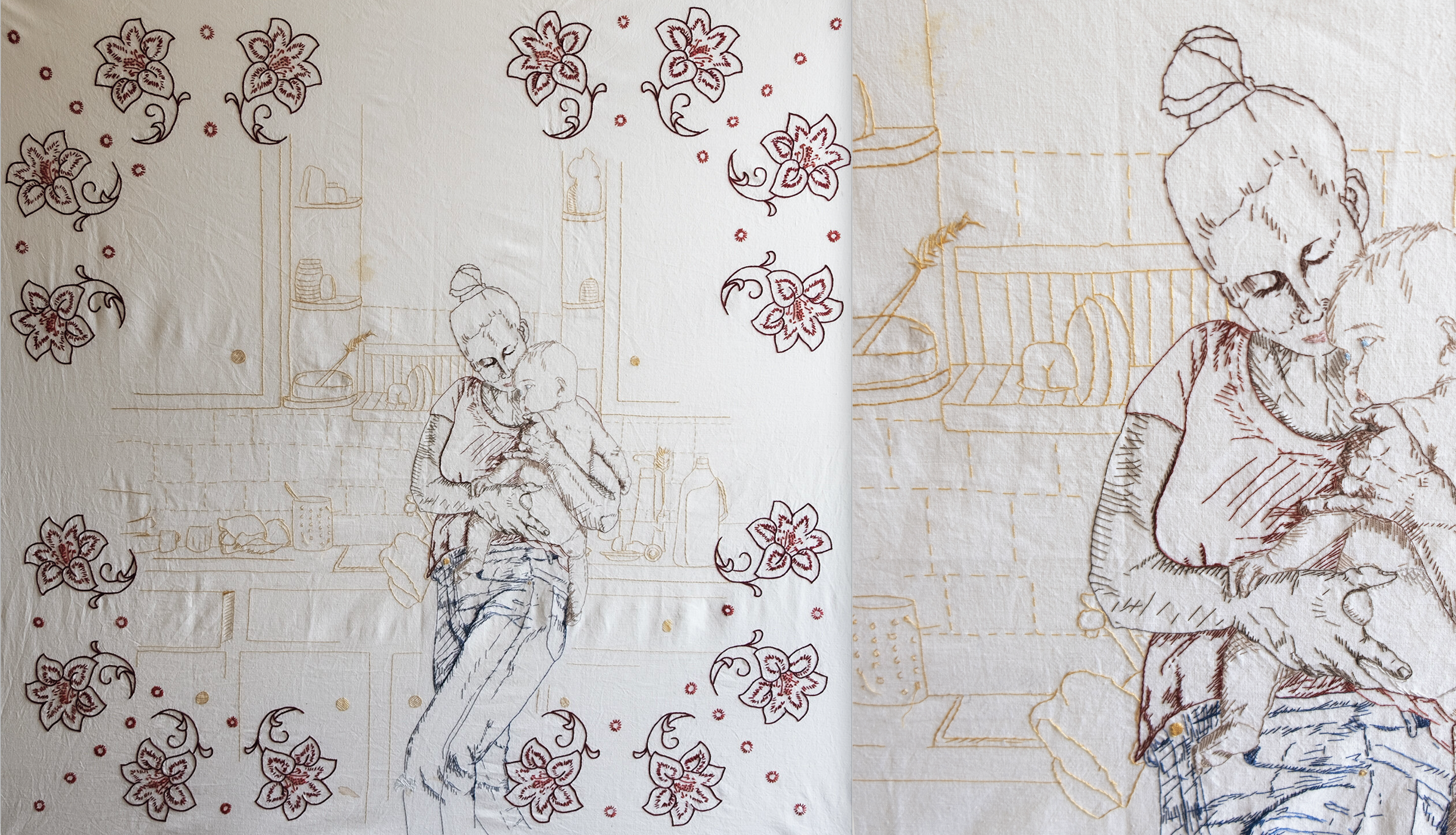 Exploring the Stitched Mark
NC673-01
In this class students will work from found images and/or drawings of their own to explore mark making with the needle. Through embroidery stitches from basic to advanced, we will learn, experiment and push the types of mark we can create with the simple tool of needle and thread. During class, basic stitches and embroidery techniques will be learned and layered to create a unique sampler for each student. This class will focus more on the characteristics of the mark and how one can artistically utilize and push the mark of the needle for their own artistic purposes. The sampler will be created in the style that is uniquely the interest of the student and their practice. A great class to learn embroidery techniques as well as how to apply them to one's own artwork. Techniques discussed include basic embroidery stitches, thread count techniques, drawing techniques with thread and some advanced stitches will be introduced.
Early registration is recommended for on-campus classes.  Please check massart.edu (see link on the upper right corner of the page) for current COVID protocols. Indoor masking and vaccination (and booster if eligible) are required. Please complete this Vaccination Attestation before attempting to go to campus.
Note: The schedule for this class has changed from March 25/April 1 to April 22 and 29th.
Joetta Maue is an artist, curator, and arts writer. Her most recent body of work is a series of embroideries, drawings, and photographs that explore the psychological landscape of the domestic space. Joetta's work has been shown in galleries and museums across the country and internationally. Joetta authored the popular studio blog Little Yellowbird and … Read more