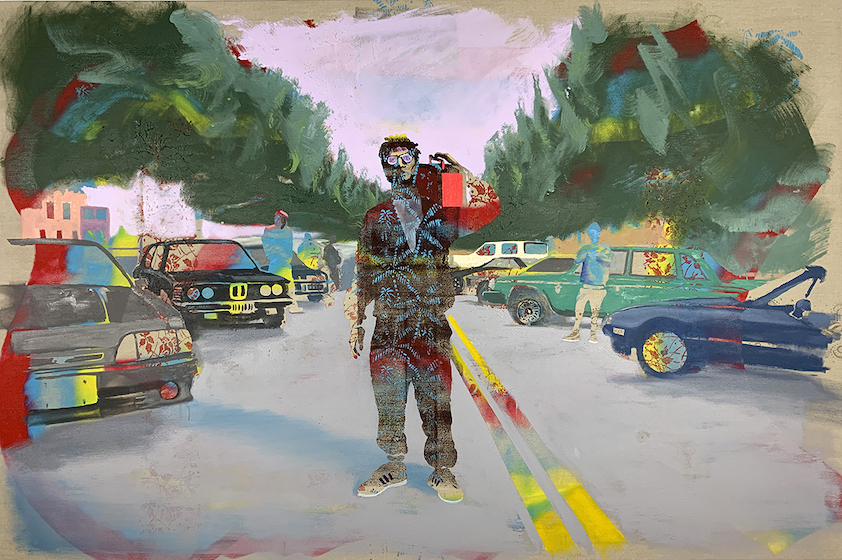 Drawing Through a Digital Lens: Image Creation in the Information Age
2DPA216-01
Week 1: Tuesday-Friday, Week 2: Monday through Friday
This online course features the following types of interaction:
Live meetings
Live critiques
Drawing Through a Digital Lens: Image Creation in the Information Age is a course that explores how the digital era influences an artist's studio practice. Through both abstract and representational imagery, participants will develop their own styles within a framework of new ideas, tools, and approaches to painting and drawing. Participants will use traditional drawing and painting mediums as well as digital tools already at their disposal (computers, smart phones, cameras, digital printing, social media platforms, etc.) to work between concept and process in creating new work, and examine distinctive art being generated in the Information Age. Participants will be required to complete multiple projects as well as demonstrate and articulate how digital media influences the work completed in class. The class will take place on Zoom and through Massart's Google suite. Class demonstrations, discussions, and slideshows will be supplemented with suggested reading and related videos. The course ends with a self-assigned Final Project.
We will begin each session online through Zoom. Examples, demos, prompts and discussion will lead to independent work time. Andrew will be available throughout the entire session for questions, feedback, and technical assistance. We will then meet again at the end of the day as a group to discuss the day's work and prepare for the next day.
Andrew Fish is a painter and printmaker who studied at School of Visual Arts in NYC and has attended multiple artist residencies including the VT Studio Center, Manship Artists Residency + Studio in Gloucester, MA, Red Gate Gallery, Beijing, China, and Mass MoCA's Assets for Artists Residency in North Adams, MA. He is the recipient of a Mass Cultural … Read more