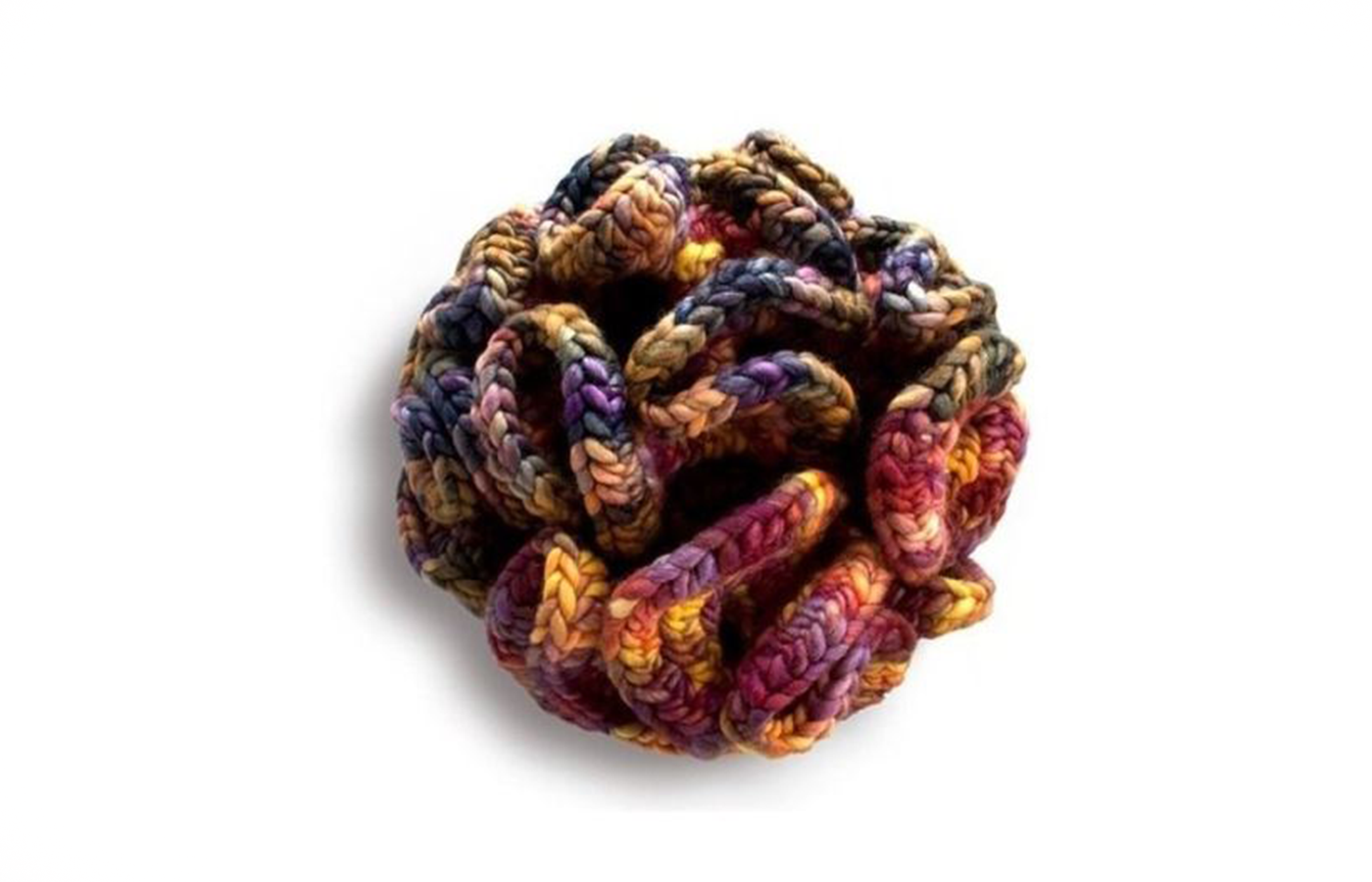 Crocheting the Hyperbolic Plane
NC667-01
A crocheted hyperbolic plane is a mathematical model made with yarn. If you are astonished that humble crochet and advanced mathematics can co-exist, you are not alone. In this two-hour, single meeting online workshop, you will learn how to make a crocheted hyperbolic plane using a simple crochet stitch and a ball of yarn. No mathematics, or even counting, is necessary, yet you will create a beautiful object that can lead to endless hours of fascination.
In addition to the how-to's of making a crocheted hyperbolic plane, we will briefly cover some of its history, as well as its unexpected significance. This evocative object has inspired the crowdsourced art project the Crocheted Coral Reef, as well as much musing on biology, the environment, women's work, non-Euclidian Geometry, materiality and color, stress relief, and more.
The class is open to learners at all levels. Students who have crocheted before will be ready to jump right in. Students who have not crocheted will get the most out of the class if they do some simple practicing beforehand, either with a friend/family member who crochets, or using online instructional resources, because learning the hand motions of the crochet stitch is by far the most difficult part of making a hyperbolic plane. In the the workshop, we will use only the "half double" stitch. As to tools and materials, all students need, both for learning to crochet and for the class, is a crochet hook and some yarn in a compatible size. For beginners, a "worsted weight" yarn in a plain, light color, and a crochet hook (the standard recommended size of hook for worsted yarn is US I or K, but H also works) are recommended.
Sarah Kuhn is an enthusiastic maker and a Professor Emerita of psychology at the University of Massachusetts Lowell. Her passion for thinking with things, inside and outside the classroom, inspired her recent book, Transforming Learning Through Tangible Instruction: The Case for Thinking With Things. Over the past decade, she has shown her hyperbolic planes and … Read more
Other Courses We Recommend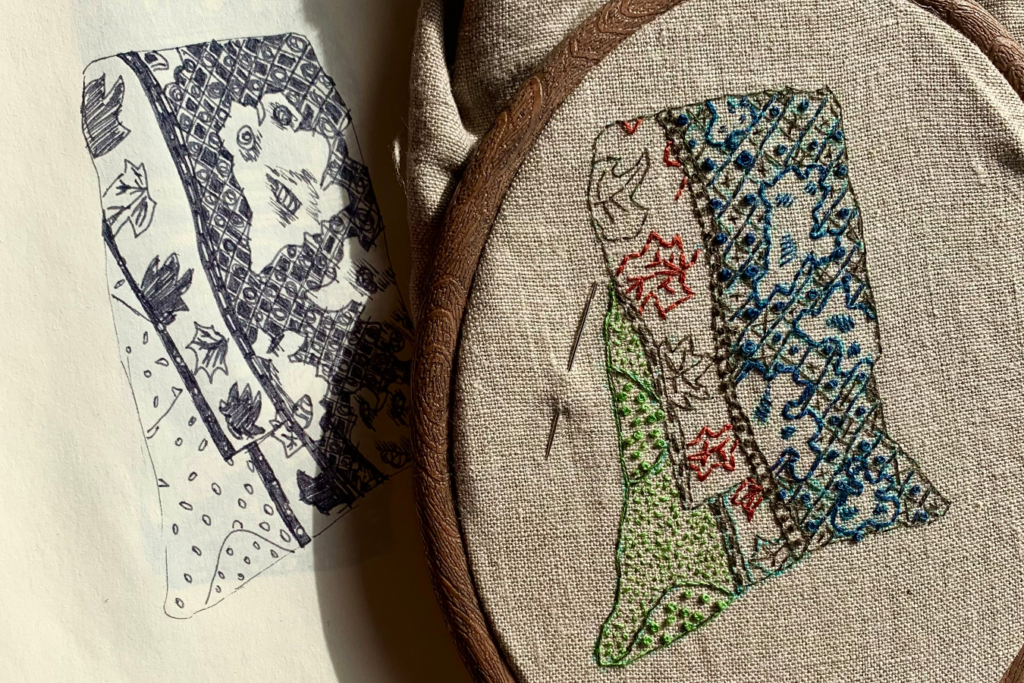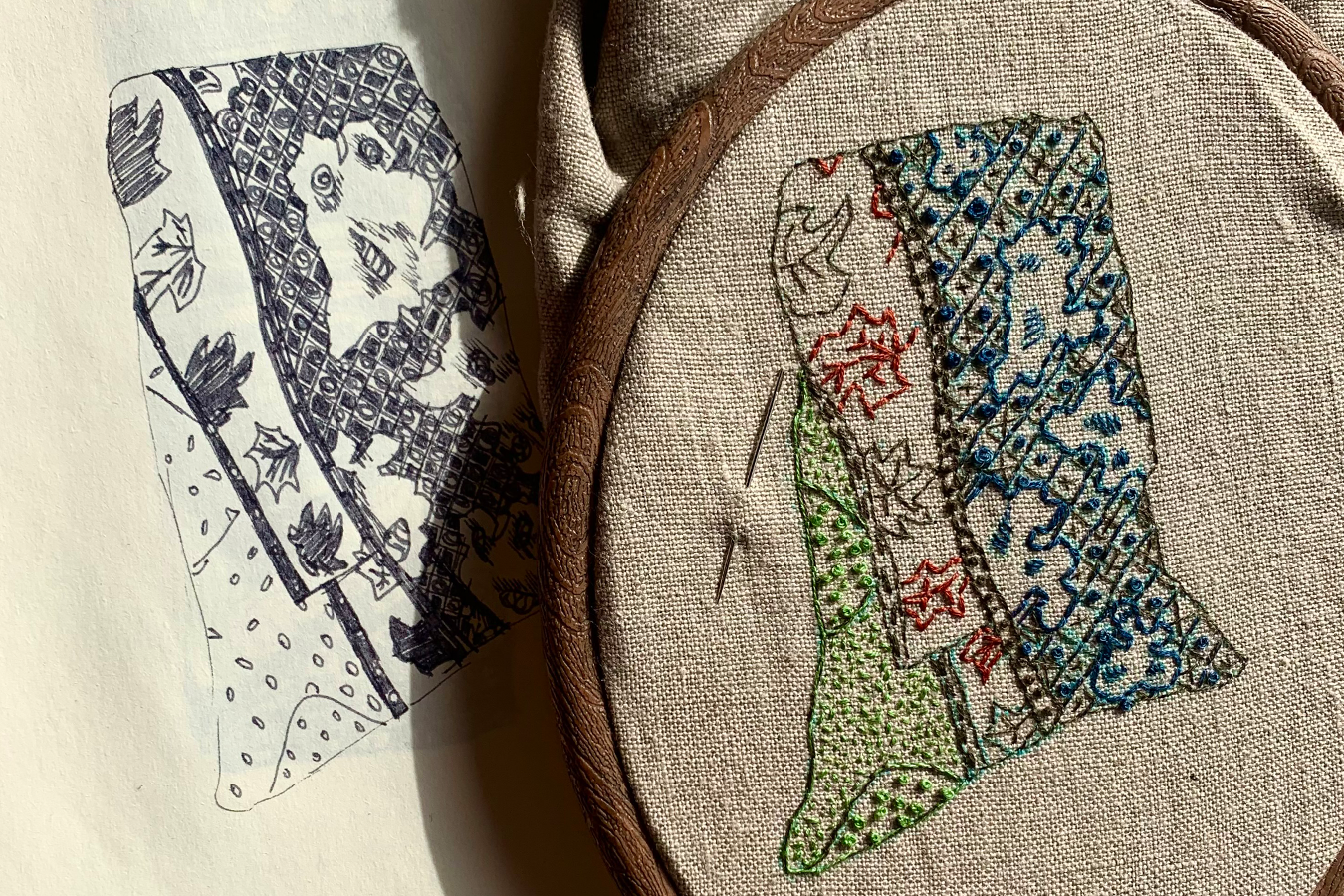 In this class students will work from found images and/or drawings of their own to explore mark making with the needle. Through embroidery stitches from basic … Read more