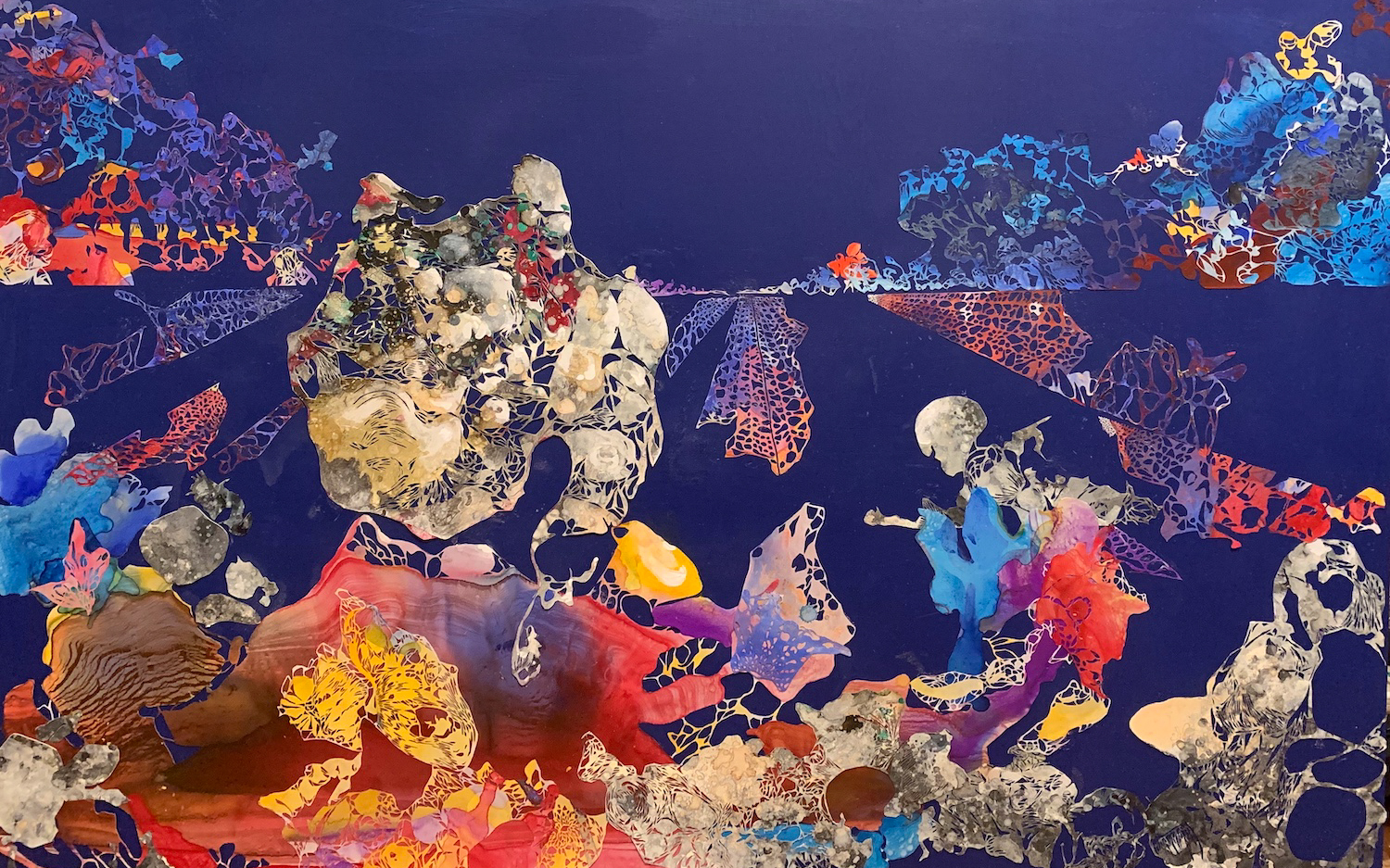 Contemporary Drawing: Intercultural Approaches
2DPA332-01
This online course features the following types of interaction:
Pre-recorded content
Live meetings
Live critiques
What does it mean to be a practicing artist in today's world? Explore classical and contemporary art movements, including western and eastern, and 
i
ssues and ideas in art. Learn about living and historical artists in the international art world and develop skills in visual research using personal memoirs and/or sociocultural factors in your life. The course begins with drawing and painting materials on two-dimensional surfaces and expands into relief and three-dimensions by experimenting with mixed media and assemblage. Students develop their artistic content from personal research and by their choices of visual processes and forms. Subject matter varies from historical events to current issues.  Prerequisites: Basic drawing and painting highly recommended or permission of instructor.
Students will meet in Zoom from 9am-11am and 3-6pm.
From 11-3 pm students work on assignments and come together at 3pm for discussion and critiques.
Yo Ahn Han is a visual artist (painter), originally from the Republic of Korea, whose work has been shown internationally, in the United States, South Korea, and the Netherlands. Recent solo shows include "My Princess, Bari" at ART MORA Gallery in New York and "Dreaming Universe" at the Institute of Russian Healing Arts in Boston. … Read more