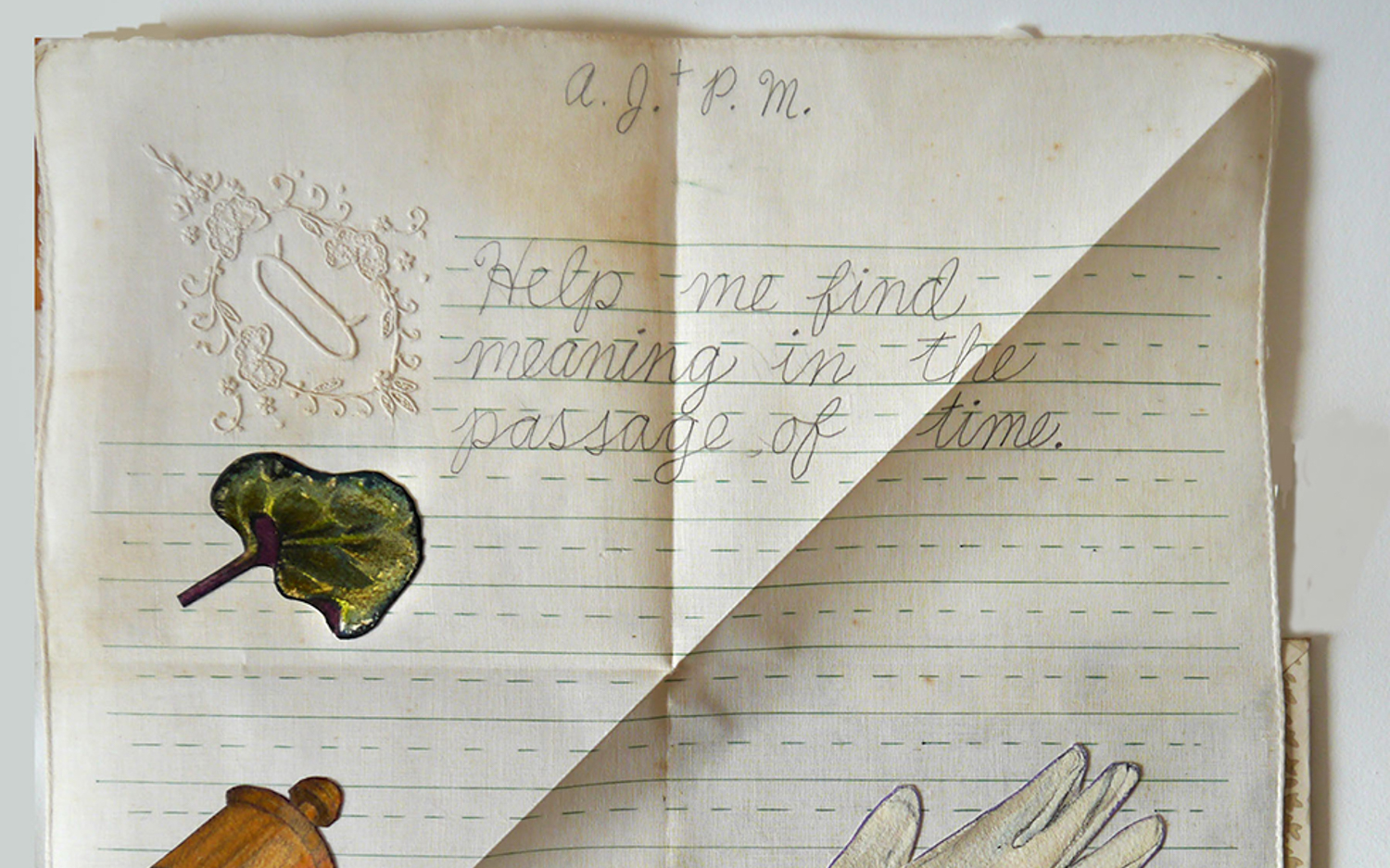 Artist Books: Exploring the Fold Workshop
NC296-01
This online course features the following types of interaction:
Live meetings
Live critiques
In this course you will learn variations on accordion fold books, and create sculpture that folds flat for storage. These  inventive structures will inspire you to tell your personal stories in a unique format. You will learn how to manipulate paper to form Origami books, Tunnel books, Flag books, and Carousel books. No previous experience is necessary.
Supply List
From Dick Blick: dickblick.com
Metal ruler with cork backing, any size (item # 56009-1012) Stainless Steel Ruler 12″ $4.49
Mat knife with snap-off blades, Olfa brand recommended (item # 57426-0000) Snap-Off Blade Utility Knife $7.25
Scissors (item # 57059-1005) Titanium Blade Scissors 5″ $8.29
Exacto knife with replacement blades (item # 57445-1101) X-Acto #1 Knife $3.71
Bone folder (item # 64214-1678) Bone Folder, Small 6″ × 7/8″ $5.39
Cutting mat—any size (item # 57559-2585) Cutting Mat, Gray and Black 81⁄2″ × 12″ $4.99
Blue drabing or painter's tape (item # 23082-1048) Painter's Tape for Delicate Surfaces 3⁄4″ × 60 yd $5.60
Delta Sobo glue, 2 0z. (item # 23820-1002) $2.45
Canson Mi-Tientes 19 x25" 5 sheets any colors (item # 10710-XXXX [last four numbers of the code refer to the
color you want]) $3.12 sheet
From Staples: staples.com
Pencils, sharpeners, and erasers
Permanent double-sided tape
Glue stick
Needle and thread (can use dental floss and whatever needle you have) for stitching the carousel
book. If you want to buy needles get tapestry needles (they have a big eye and dull point). If you are
going to buy one, buy the following and order a skein of embroidery thread, too.
https://www.michaels.com/loops-and-threads-tapestry-needles/10354167.html
Miscellaneous art supplies:
Markers, colored pencils, scraps of paper or fabric for collage, rubber stamps, ink pads, ribbon, any
specialty papers you want to use, etc.
Please contact Stephanie Stigliano if you have any questions about the above supplies: stephaniestigliano@gmail.com
Stephanie Mahan Stigliano -the prints and artist's books of Stephanie Stigliano are included in are included in the collections of the Fogg Museum and the Houghton Library of Harvard University, the Boston Museum of Fine Arts, the National Museum for Women in the Arts, and the Book Art Museum of Łodz, Poland. She has taught Printmaking and Books … Read more