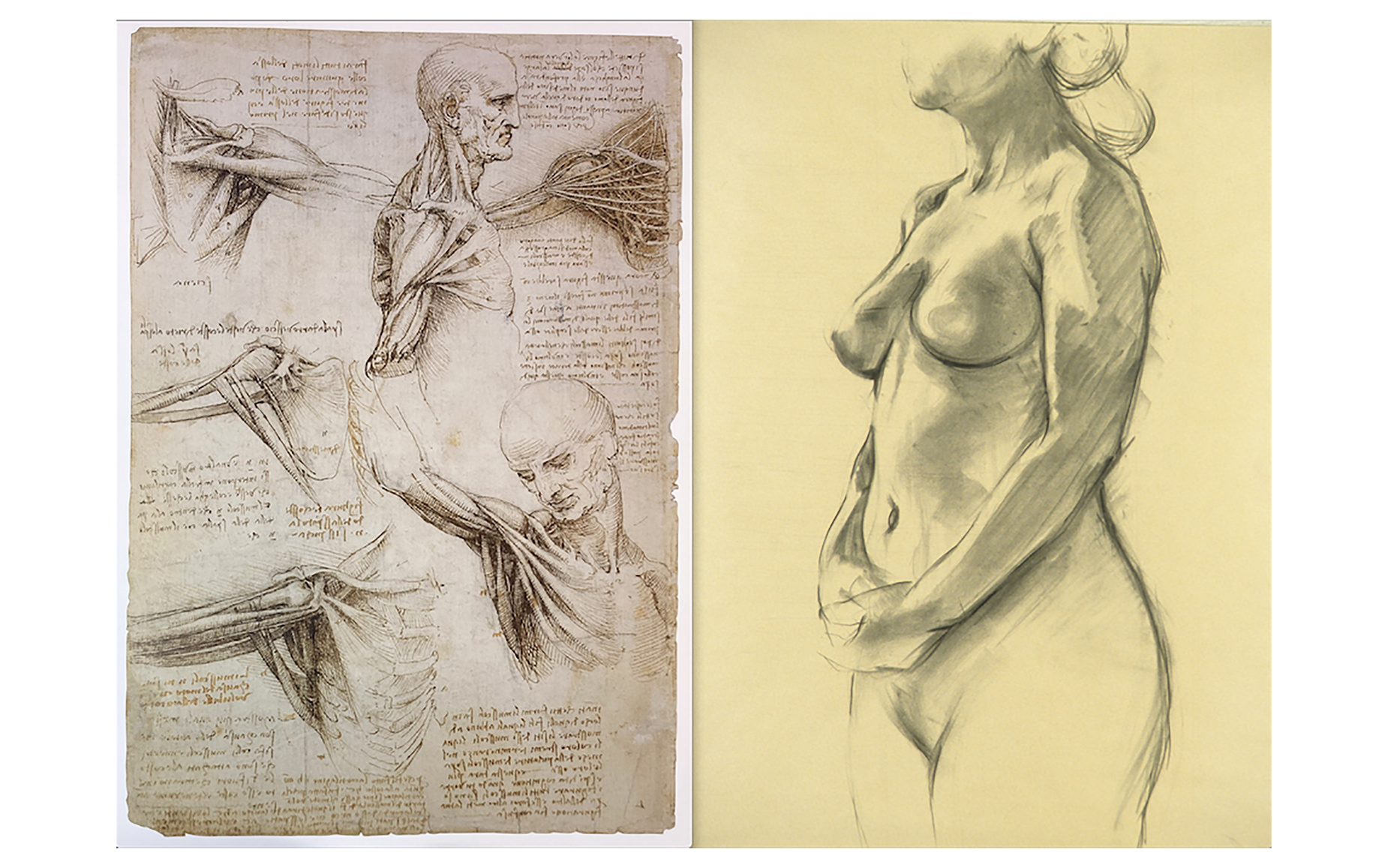 Anatomy for Life Drawing
2DPA259-01/NC0259-01
This online course features the following types of interaction:
Live meetings
Live critiques
Understanding the body's anatomy has a profound effect on one's figurative artwork as the internal structures of the body informs its surface topography.  This course is designed for students of any level and in any art discipline desiring a greater understanding of the figure's skeletal and muscular structures.
Students will learn the fundamentals of gesture, proportion, and structure while cultivating the eye's perceptual ability. Technical skills in figure drawing as well as the modeling of forms in light and shade will be covered. Particular attention will be paid to the materials of Old Master anatomists Leonardo, Vitruvius, Albinus, Michelangelo, Richer, and others. The course also aims at developing critical thinking skills towards one's own and others figurative work.
Structured weekly lectures and demonstrations will cover all aspects of artistic anatomy, followed by figure drawing sessions, individual and group critiques, weekly homework assignments and/or semester projects. 
Remote delivery will use the Zoom Platform and Google Drive for exchange of materials. 
Gerry Hoag is an artist, craftsman and designer with extensive teaching experience. He has taught at Boston University, New York Academy of Art, Graduate School of Figurative Art, Harvard University, the Art Institute of Boston at Lesley University and Ringling College of Art. Gerry also spent five summers teaching in Umbria at the International School … Read more