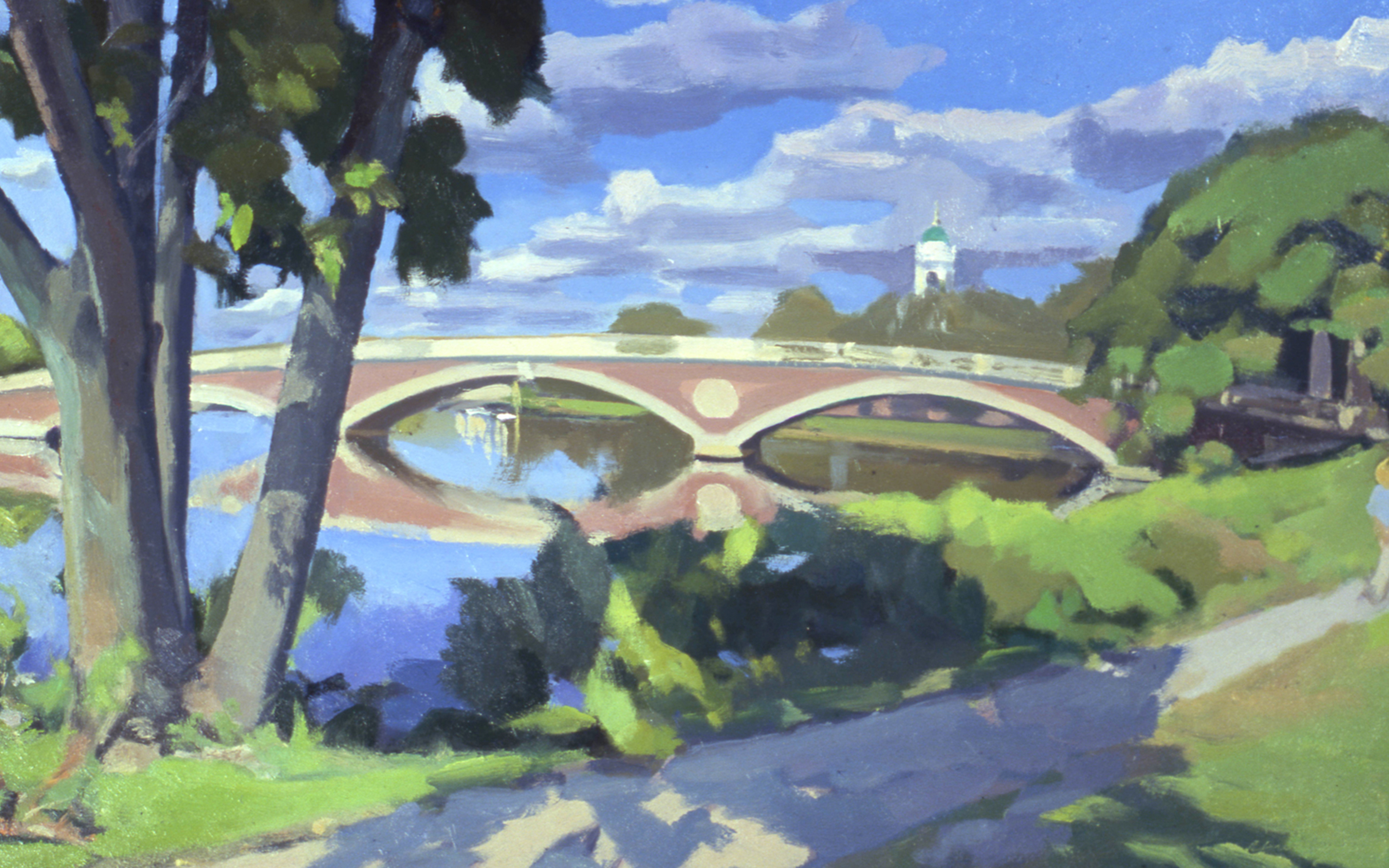 Along the Charles: Landscape Painting in Cambridge and Boston
2DPA224-01/NC0224-01
Wednesday, Saturday, Sunday
2019 will be the 10th year of this late-Spring oil-painting workshop along the banks of the Charles River. The workshop is designed for students experienced in oil painting who are looking for an opportunity to build or sharpen their painting skills and perceptual abilities while working with the changeable conditions of light and color found out-of-doors. The bridges, boathouses, urban backdrops, close-up natural forms, and distant vistas found along River from Cambridge and Boston offer the painter a rich and varied range of potential subjects.
Wed, May 22: Orientation, 6:30-8:30pm, Kennedy 408
Saturdays and Sundays, May 25, 26, Jun 1, 2, 8am-3pm
Wed, June 5, 6:30-9:30pm
Weekend locations and materials will be discussed at the orientation on May 22 at MassArt.
Christopher Chippendale is an observational painter who has exhibited widely. He has been a member of the painting faculty at MassArt for twenty-six years and is Area Coordinator for Painting. Locally, his work is represented by Soprafina Gallery, Boston. His most recent solo exhibition there occurred in March of 2018. Chippendale has written critical essays … Read more