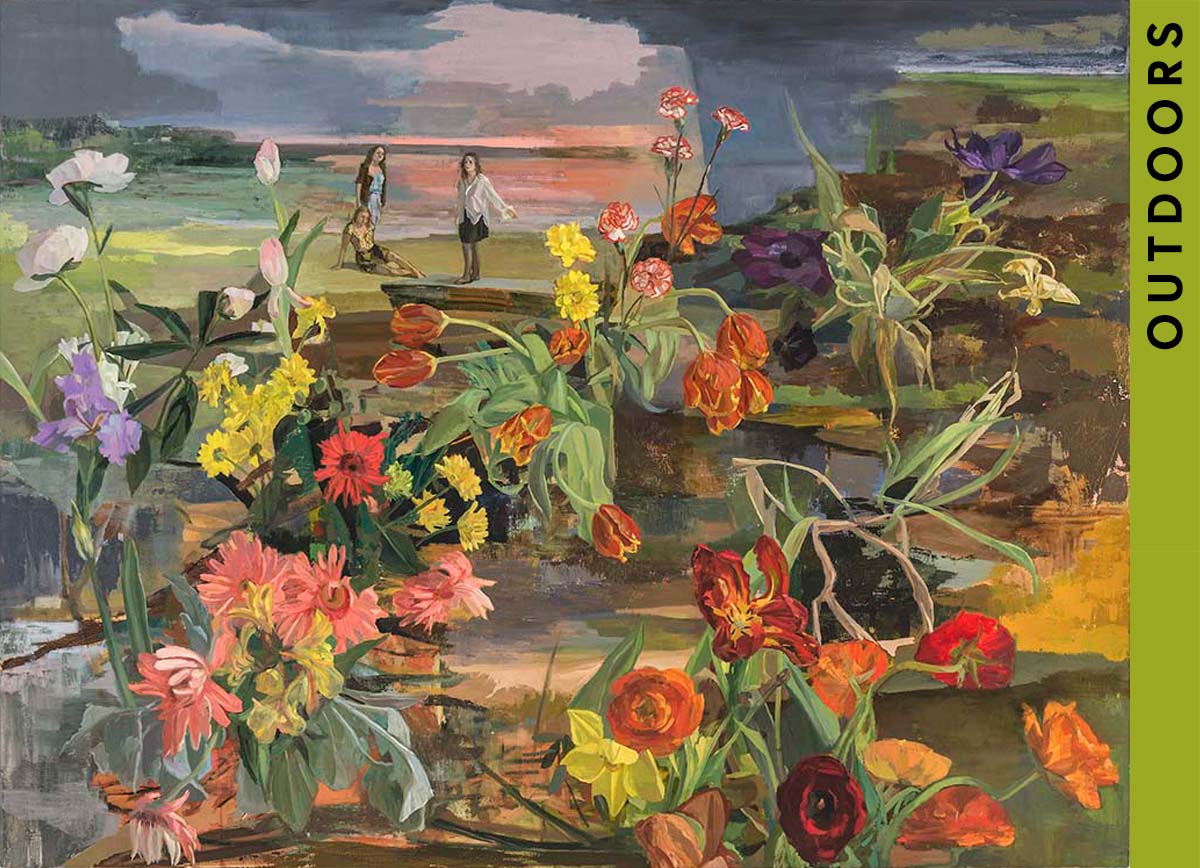 A Sense of Place
NC2149-01
See Notes for schedule and registration–
Sunday, Monday, Tuesday, Wednesday, Thursday, Friday, Saturday
This online course features the following types of interaction:
Live meetings
Live critiques
To look at a place closely, to spend time with it while drawing or painting it is, in a sense, to own it. In this course, students explore their own sense of place in the different locations around their place of residence. Students will travel to various destinations to collect source materials, such as drawings, photographs, written notes, and painting sketches; they will then work on larger and more complex paintings in the studio. Through quick studies and finished paintings, students will observe and create an intimate relationship with their chosen landscape motifs. During the week, students will work both large and small, both quickly and slowly. Some paintings will take a few minutes, and some will take several days. The course emphasizes fundamentals of painting, as well as the formal, cultural, and political connotations that a landscape genre can contain. The course is supplemented with keynote presentations, class critiques, and field trips. This is an intensive, week-long workshop.
This workshop is part of Art New England. Meetings are Remote in 2021. Register HERE.
First Live Meeting: Sunday 5:30-8pm
Monday to Friday 10am to 5pm. At least two live meetings each day.
Artist Live Q&A: Tuesday, Wednesday, Thursday, 6-7:30pm. Speaker schedule TBA.
Gentle Yoga and Meditation Friday, 6-7pm
Saturday 10am-1pm–live meeting
Vera Iliatova employs metaphors of landscape spaces and female figures that meld together in oddly disconnected perspectives. Her psychologically charged canvases often depict women at various stages of life at instances of impending melodramas either with each other or themselves which can create an atmosphere of uncertainty in the painterly mise-en-scène they are populating. Vera … Read more